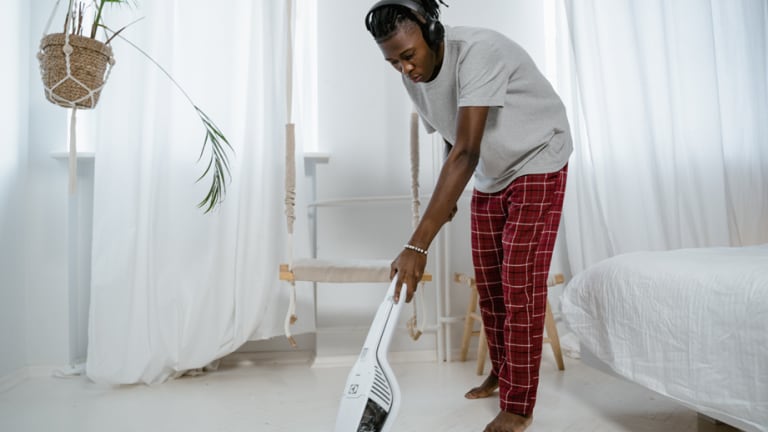 How to Get Your Home Clean AF This Holiday Season
The Pine-Sol Lady, Diane Amos, is sharing her ultimate cleaning checklist so you can get your home clean just in time for welcoming houseguests this season.
After a year-plus of social distancing and being away from our families, you might feel like you've forgotten how to get your home presentable for guests this holiday season, especially since being in a space day in and day out can further cloud our blindspots. Fortunately, The Pine-Sol Lady herself, Diane Amos, has put together the ultimate checklist to get your home clean AF, and by that Pine-Sol means "clean AND fresh."
This ultimate cleaning checklist will not only cut off judgment from picky houseguests right at the front door, but it also will lead to a sense of satisfaction knowing your home is clean from top to bottom. Amos seemingly thought of every spot in your home where smears, stains, smudges, specks, and scum may have taken up residence. But what's awesome about her checklist is that you only need a bottle of Pine-Sol and a mop, sponge, duster, and/or other cleaning implement. This checklist is worth revisiting routinely even if you're not having guests because cleaning is a form of self-care( just ask Billy Porter).