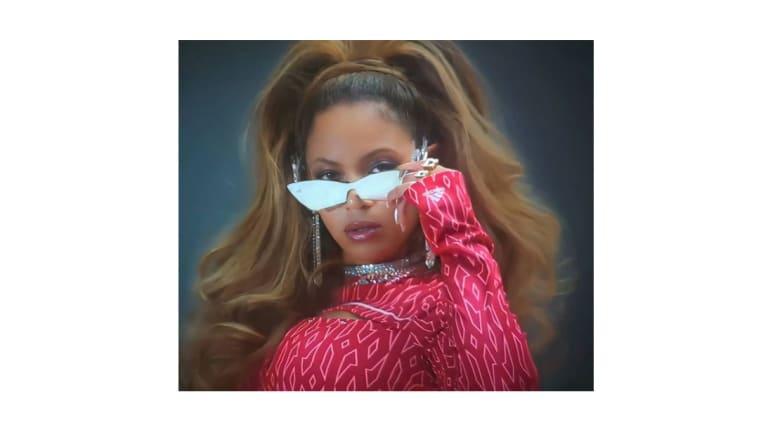 How Y'all Are Styling 'Icy Park' Adidas x Ivy Park Collection
People across the world are loving "Icy Park" Adidas x Ivy Park and have taken to Insta to show how they style the Beyoncé-designed fashion.
It's been a little more than a week since Beyoncé's "Icy Park" Adidas x Ivy Park collection dropped on Adidas.com and in stores on Feb. 19 and 20, respectively. And with no surprise to anyone, the collection is nearly sold out. But several thousand self-proclaimed Beyhive members and style geeks, in general, got their hands on some of the merch. Here's our favorite photos of folks styling "Icy Park" Adidas x Ivy Park.
"Icy Park" is Queen Bey's third collection for her collaboration with Adidas since its inception in January 2020. It is comprised of winter-appropriate (and -inappropriate) fashion and accessories from coats, jackets, tracksuits, catsuits, sweats, onesies, bras, crop tops, scarves, hats, bags, masks, and more. The collection also includes five footwear styles.
Ahead of the release, Adidas x Ivy Park dropped a teaser that had fans gabbing about how 9-year-old Blue Ivy Carter earned all the attention from the video with a hair flip and a twirl. Some fans tweeted that Blue Ivy took the crown from her mom, while others opined that her parents are now her employees and referenced her less-than-a-decade-old resumé. Beyoncé, Gucci Mane, Hailey Beiber, and others also modeled in the teaser.
Take a look at the photos below and let us know in the comments which "Icy Park" Adidas x Ivy Park 'fit is your vibe. Or do you prefer when "Icy Park" is an accent instead of a head-to-toe look?