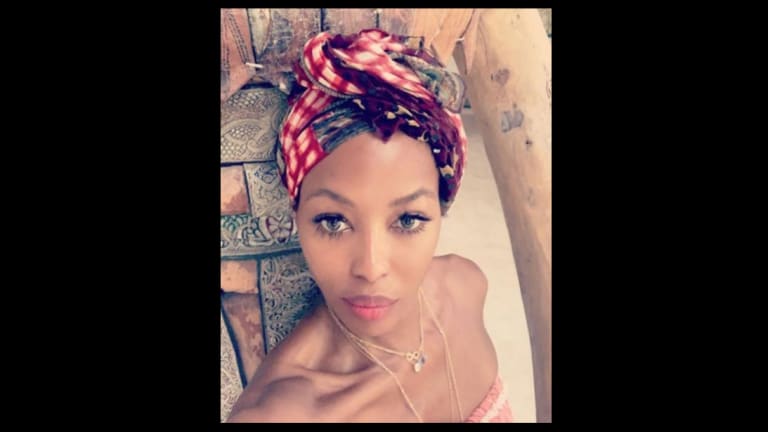 Quick Pic: Naomi Campbell Is a New Mom!
Supermodel and activist Naomi Campbell said, "There is no greater love," when revealing that she is a new mom to a baby girl.
In a social media post read 'round the globe, Naomi Campbell, 50, announced that she is a new mom to a baby girl.
In a photo that was shared on Instagram and Twitter, the supermodel/activist/founder of Fashion 4 Relief is cradling her infant daughter's feet. Naomi captioned the post, "A beautiful little blessing has chosen me to be her mother, So honoured to have this gentle soul in my life there are no words to describe the lifelong bond that I now share with you my angel. There is no greater love."
The baby wears a white dress with floral embroidery in the photo. Naomi is wearing a yellow and black garment, a ring on her thumb, and what appears to be a hospital bracelet.
As a "privacy law pioneer, it's likely we won't get many more details than what was shared in the post. But if you want more of Naomi, we suggest watching No Filter with Naomi on her YouTube channel. She spoke with fashion designer and icon Diane von Furstenberg today about her career, new book Own It, and her influence on New York landmarks. Naomi recently spoke with Stacey Abrams about voting rights, her novels, and her Nobel Peace Prize nomination on the series that was launched during the pandemic.