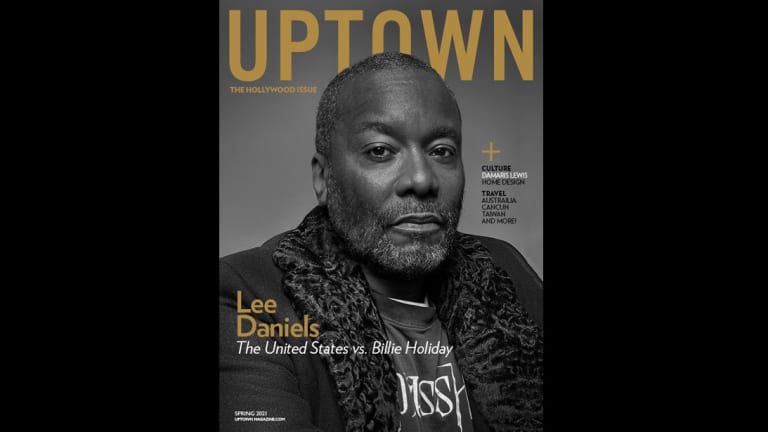 Lee Daniels Covers The Hollywood Issue of 'UPTOWN'
Esteemed director Lee Daniels covers the Spring 2021 issue of UPTOWN and discusses making The United States vs. Billie Holiday, which stars Andra Day.
In the accompanying cover article "Lee Daniels Has the Midas Touch," director Lee Daniels opens up to writer Bryna Jean-Marie about how Lady Sings the Blues, which stars Diana Ross as Billie Holiday, inspired his life's purpose. He also reveals his process for selecting Andra Day to play the titular character in his film The United States vs. Billie Holiday, which chronicles the Federal Department of Narcotics targeting Holiday with an undercover sting operation led by Black Federal Agent Jimmy Fletcher, with whom she had a tumultuous affair. Day, like two more of Daniel's leading ladies Halle Berry (Monster's Ball) and Mo'Nique (Precious), would go on to win awards for her performance as Holiday. Daniels also discussed why he wanted to tell this particular story about Holiday and his filmmaking process, including selecting executive music director Salaam Remi and how Day delivered bone-chilling renditions of Holiday's songs.
Read UPTOWN's interview with Lee Daniels here.