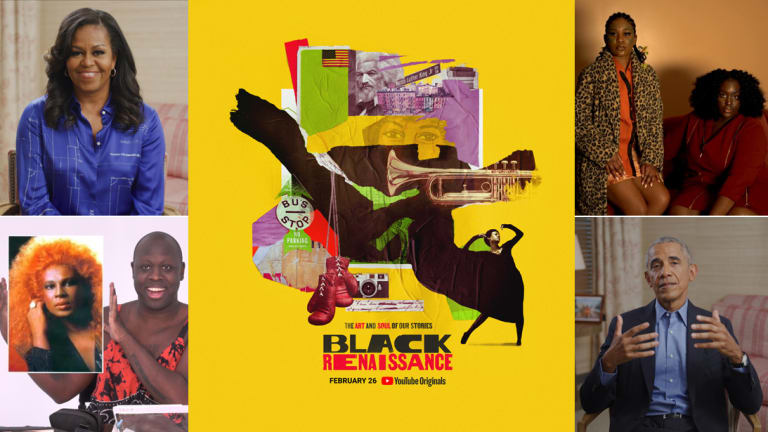 Last month, we told you about YouTube's documentary Black Renaissance that features former President Barack Obama, former First Lady Michelle Obama, and other creatives. While releasing a trailer for the Black History Month special today, YouTube Originals, in partnership with Google Arts & Culture, also revealed that Black Renaissance will also highlight the work of Stacey Abrams, H.E.R., Anderson .Paak, Kelly Rowland, and Bob The Drag Queen, along with the other previously announced Black creatives.
Black Renaissance is a celebration and amplification of Black culture by showcasing its creators, writers, artists, and storytellers. The documentary also highlights how Black art and culture have defined the American experience. Black Renaissance will be a showcase of dance, fashion, photography, Afrofuturism, photography, literature, and the visual art of LGBTQ+ creators and Black women. The film will continue the mission of the #YouTubeBlack Voices Fund "to invest with intention and present fresh narratives that emphasize the intellectual power, authenticity, dignity, and joy of Black voices, as well as to educate audiences about racial justice."
New York Times bestselling author and NAACP Image Award winner Jason Reynolds promises to take Black Renaissance viewers on a journey through history punctuated by powerful messages from Abrams and Michelle Obama. In addition, singer/songwriter Rowland will honor the 50th anniversary of Alvin Ailey's iconic dance "Cry," which the celebrated choreographer "dedicated to all Black women everywhere — especially our mothers." Creative director Naomi Merlaine will celebrate the art of Black hair. Barack Obama, Desus Nice & The Kid Mero, and comedian Nicole Byer will discuss the literary contributions of Black writers. Also, artist Shantell Martin will create live, Maurice Harris will offer a floral tribute to activist Marsha P. Johnson, and Anderson .Paak and Tobe Nwigwe will perform.
Black Renaissance was also created in partnership with Alvin Ailey American Dance Theater, Howard University Graduate Film Program, and NAL Media. It features the creative contributions of Black storytellers, filmmakers, creators, music directors, composers, visual artists, and wordsmiths. Google Arts & Culture has created an online resource to learn more about Black History and culture in the U.S. YouTube Originals will release Black Renaissance on its channel on February 26.