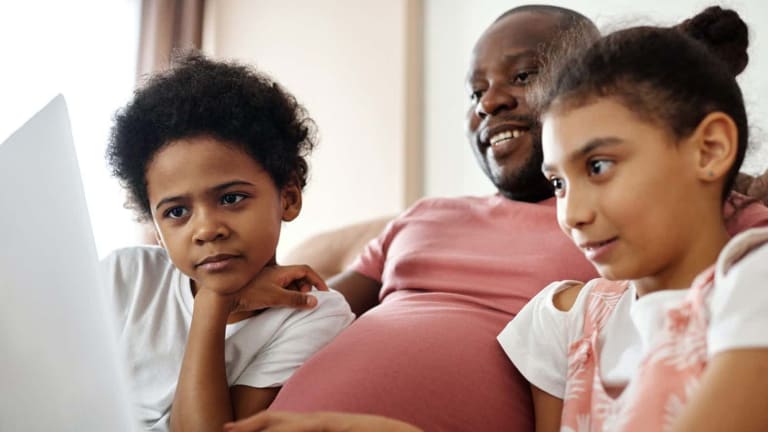 YouTube Originals Announces Black History Month Programming Featuring the Obamas
YouTube Originals film Black Renaissance, featuring Barack and Michelle Obama, will premiere in February.
YouTube Originals announced today that Black Renaissance, a Black History Month special premiering on February 26, will feature former President Barack Obama and former First Lady Michelle Obama, as well as several other Black creatives. The video sharing platform also has additional BHM programming planned for its YouTube Originals Channel.
"People come to YouTube as a place to learn and connect," said Nadine Zylstra, Head of Learning, Impact, Kids & Families for YouTube Originals, in press materials. "This Black History month we wanted to continue meeting this challenge, which I believe has never been more important."
With Black Renaissance, YouTube aims to highlight how Black art and culture have defined the American experience. The special will explore the arts of Black culture — dance, fashion, photography, literature, Afrofuturism, and the visual art of LGBTQ+ creators and Black women — that have shaped the nation's history. Along with the Obamas, the film will feature its executive producer and author Jason Reynolds, Killer Mike, Desus Nice & The Kid Mero, Jemele Hill, and several other Black creators, writers, storytellers, history makers, and artists, including Shantell Martin. Also, rapper Tobe Nwigwe will perform in Black Renaissance. In addition, the film will present vignettes created by young filmmakers Raafi Rivero, an alumni of the Howard University Graduate Film Program, and Naomi Merlan, a current Howard University student.
"By choosing art as the lens to further explore Black history, we hope to inspire our audience to continue embracing Black culture in all its various forms," Zylstra continued.
Black Renaissance, which was created in partnership with Alvin Ailey American Dance Theater; Howard University Graduate Film Program; and NAL Media, continues the mission of the #YouTubeBlack Voices Fund "to invest with intention and present fresh narratives that emphasize the intellectual power, authenticity, dignity and joy of Black voices, as well as to educate audiences about racial justice." Previous programming from the Fund includes Bear Witness, Take Action 2; HBCU Homecoming 2020: Meet Me on the Yard; Resist, Black Lives Matter co-founder Patrisse Cullors's documentary series; and A Day in the Live: WizKid, in which the popular Nigerian singer/songwriter went live to show viewers his day. Onyx Family Dinner, a series in which the multiple generations of the Onyx family sit down at the dinner table to discuss life and world events, and Barbershop Medicine (working title), which aims to explore the relationship between race/socioeconomic status and healthcare and life span, are future #YouTubeBlack Voices Fund projects to look out for beyond Black History Month.
In addition to Black Renaissance, YouTube Originals will also premiere a new episode of BookTube during Black History Month on February 25. Alicia Garza, co-founder of the Black Lives Matter Global Network and principal at Black Futures Lab, will discuss her book The Purpose of Power: How We Come Together When We Fall Apart.
The Obamas are sure to present an interesting perspective on the ways Black art and culture have impacted America's past, present, and future in Black Renaissance. Until the film premieres on the YouTube Originals Channel, there is a bevy of programming that focuses on the Black experience and racial justice in America and around the world (including Together We Rise, Trapped: Cash Bail in America, Glad You Asked, and family-friendly Lockdown on the YouTube Originals Channel.