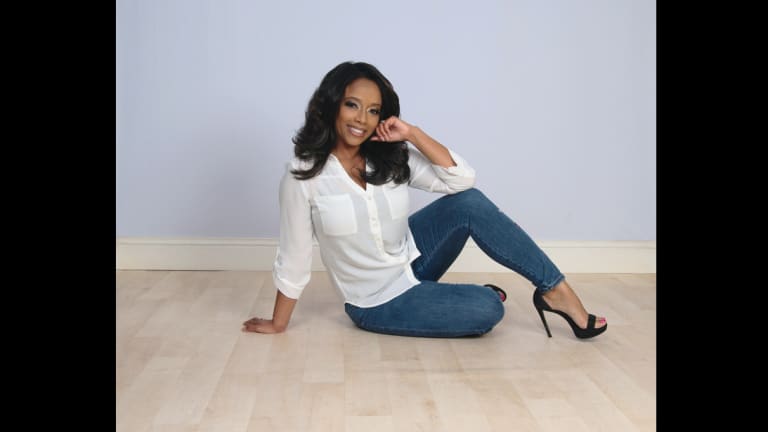 'Traveling With Denella Ri'chard' Returns for Season 4
The theme for season 4 of the television series will be "As the World Reopens."
Press release:
Miami, FL. — November 03, 2021 - The Wiggins Agency announced today that Traveling with Denella Ri'chard season four (4) will premiere Sunday, November 7th, 2021. Season four (4) is appropriately themed, As the World Reopens, featuring destinations that are open and welcoming tourists again. The television show will air globally Sunday evenings primetime on the CJC Network, twice at 8:30pm EST / 5:30pm PST and again at 11:30pm EST / 8:30pm PST. On Sunday mornings, the show can be seen at 10:00 AM EST on the CW South Florida (WSFL) with an audience reach of 1.7 million households.
Denella stated, "I am having a fantastic time traveling the world again and bringing each destination's story to life on television. This season we travel to Ecuador & The Galapagos Islands, The South Coast of Jamaica, The U.S. Virgin Islands, Martinique, Miami and Fort Lauderdale to name a few destinations. I am blown away with the things to do in each of these destinations. Travel is back."
"Season 4 will air November 2021 through February 2022. The timing is perfect to give our destination and tour operator partners' television exposure domestically, globally and in-flight during this period to position them for success during the first quarter, which is historically the high booking period of the year (also known as WAVE season). I'm thrilled to be a part of the continued growth and expansion of the television series, Traveling With Denella Ri'chard. Also, the show can now be seen on Canadian air carrier, WestJet Airlines", said Don Wiggins, Executive Producer & CEO of The Wiggins Agency.
Traveling With Denella Ri'chard is a 30 minute weekly television series which airs on Sundays. Traveling With Denella Ri'chard can be seen globally on The CJC Network at 8:30pm EST / 5:30pm PST and again at 11:30pm EST / 8:30pm PST via several CTV and OTT "LIVE TV" platforms which are accessible via SmartTV, Roku, and Amazon Fire TV, Android and iOS":
Download apps to watch LIVE TV: Distro TV channel 170; Local Now; TikiLIVE channel 54, PLEX; SimulTV channel 32, SelectTV channel 424 and Atari VCS channel 33
ABOUT: Denella Ri'chard is a world traveler, television personality, travel industry executive, public speaker, and travel writer. Her numerous industry awards and recognitions include The Network Journal's "25 Influential Black Women in Business" and Legacy Miami's "50 Most Powerful & Influential Black Business Leaders". Black Meetings & Tourism Magazine honored her with the "APEX Distinguished Service Award". Luxury Travel Advisor Magazine named her as one of their "2019 Road Warriors and Industry Trendsetters."
The Wiggins Agency is a worldwide full-service marketing, advertising, promotional, public relations firm that aids businesses, events, corporations, municipalities, public figures and ministries. They are located in Lauderhill, Florida.
WSFL, The CW South Florida affiliate, channel 39, is owned and operated by The E.W. Scripps Company. The station's signal reaches South Florida television households representing more than 4 million people in Miami-Dade, Broward, and Monroe counties.
CJC Network and CJC LA is a broadcast television channel running 24 hours a day, featuring blocks of music videos, movies, original series, and more. CJC is available in over 5.1 million homes in Los Angeles and surrounding cities. Currently, CJC reaches +100 million homes globally. CJC is owned and curated by Carl Jackson Media Broadcasting, a subsidiary of Carl Jackson Entertainment LLC, also known as Carl Jackson Motion Pictures Studios.