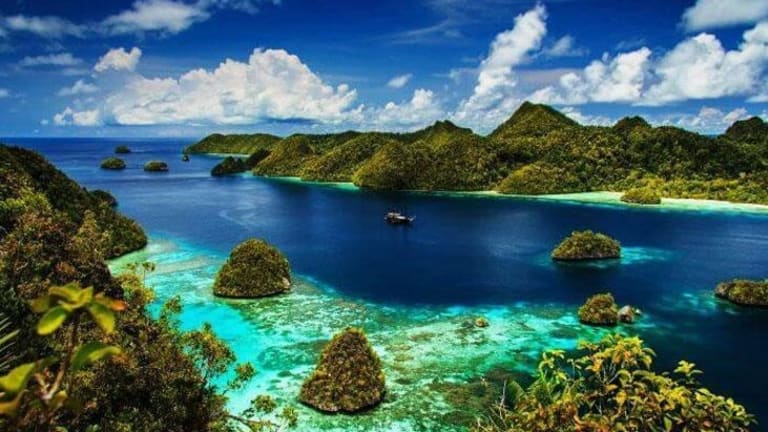 The Best Travel Destinations For When You're On A Budget
The Best Travel Destinations For When You're On A Budget.
When the feeling of wanderlust gets you longing for distant shores, you don't have to empty your bank account in order to satisfy it. Budget travel is all about timing and planning out your trip in a way that will give you the biggest bang for your buck.
Not only does off-season travel keep your price tag down, choosing a time when the US dollar is strong and traveling to destinations where price conversation gives you more buying power are also ways to stay on budget. When you utilize these money savers, you can find several options for a romantic getaway, a family vacation, or a friend's trip.
1. Thailand
Thailand is considered a newly industrialized country so your vacation here offers the mystique of an exoctic destination along with all the perks of the modern world.
Between the cultural, natural, and historic sites to be found in and around Bangkok, the country's capital, and the beaches that cover the southern shores, Thailand has a lot to offer the budget traveler.
Summertime is monsoon season in Thailand but don't let that stop you from taking the journey. The surrounding countries go through their dry spell during this time so flights to the region can run around $500 per person round trip. Like many other Asian countries, Thailand's currency offers a great conversion rate of 1 US dollar equalling about 33 Thai Baht, so you're sure to get your money's worth!
2. The Philippines
If island living, delicious cuisine, luxury shopping, and some of the most welcoming people in the world sound like your dream vacation, the Philippines is a must for your next getaway.
Though an affordable vacation year round, once the Philippines enters its rainy season (June through August), you'll find travel is even easier on your bank account. While the rainy weather might bring cheaper prices, it doesn't have to wash away the fun as the Philippines offers adventures of every kind.
At around $500 per person round trip, you can enjoy the warm climate, diverse wildlife, and the largest malls in Southeast Asia. With a conversion rate of 1 US dollar equalling about 50 Philippine Pesos and virtually no language barrier, The Philippines will offer you a stress-free vacation for both you and your wallet.
3. The US Virgin Islands
A United States territory in the heart of the Caribbean, The US Virgin Islands have been a tourist's paradise since the 1950's. The collection of islands are popular with island hopping cruisers but you don't have to board a ship in order to enjoy their beautiful sandy beaches.
A round trip flight for one costs under $375 so plan to spend all the cash you save at the duty free shops. Skip paying that pesky sales tax on designer goods, jewellery, souvenirs, and the island chain's signature export, Caribbean rum.
The Islands use the same US dollar you do at home but you'll find great value in food and services you'll get there. Customs are similar to what you get in the US so this Caribbean paradise is sure to feel like a home away from home.
4. Bali
This little island in Indonesia has something for everyone in your travel company. The home of over 20,000 temples and with an active festival calendar, Bali has a rich culture for curious travelers to absorb. Its natural beauty and gorgeous beaches are perfect for nature lovers while its shops and markets offer something for all bargain hunters.
Bali has a great currency exchange — with each US dollar equalling 13,322 Indonesian Rupiah — so your money will stretch far in this east Asian island.
For around $500 per round trip ticket, you can find yourself on the shores of a black sand beach or in one of the eclectic bars, cool cafés, and chic international boutiques that fill the streets.
5. The United Kingdom
If you're longing to take a trip over the pond, the United Kingdom is more within reach than you may realize. For little over $400 per round trip ticket, you can arrive in the Old world ready to sight see, dine, and shop until you drop!
Besides visiting Westminster Abbey and Big Ben, there are countless free excursions, walking tours, and sightseeing opportunities that will give you an authentic feel for the UK without blowing your budget.
The conversion rate between the US dollar and the Euro isn't as high as other destinations on this list, but if you desire a trip to Europe, you won't find a better deal than a traditional British holiday.
Don't allow limited funds to contain your wanderlust! If you schedule wisely and pick the right where and when, you can snag the vacation of your dreams while still staying within your budget.