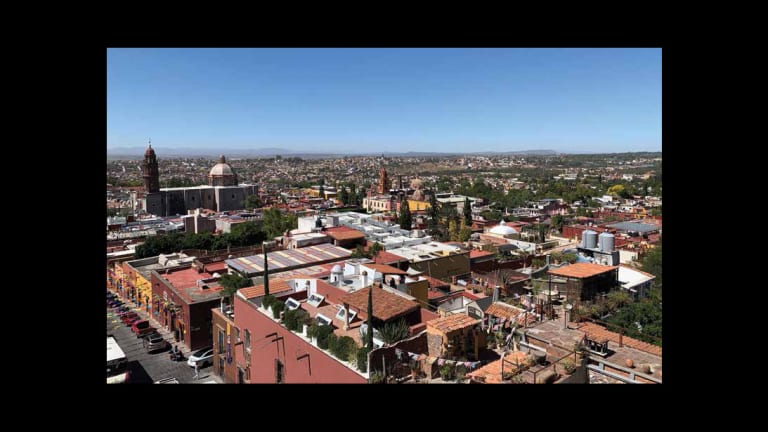 What's Your Next International Travel Destination?
Travel isn't dead. These international destinations — from the Caribbean to Mexico to Canada — are ideal for this spring and beyond.
By Jason Gordon
This article originally appeared in the Winter 2020/21 issue of UPTOWN.
As of this moment, Americans continue to remain personae non gratae (from the travel perspective) in much of the world due to the federal government still not managing COVID-19 fiercely. However, with a vaccine on the horizon — and a more mindful administration taking the reins in January — international travel restrictions will subside in time. That said, the following list of international destinations are ideal for late-spring and beyond travel consideration. (Pro tip: Plan now to take advantage of exceptional savings, especially when it comes to flights.)
SOUTH CAICOS ISLAND, TURKS & CAICOS: Renowned as a luxury vacation destination for the wealthy, Turks & Caicos has become even more accessible over the years with resort expansion—particularly on its capital island of Providenciales. However, if you want a truly pristine island experience in Turks & Caicos, you need to plan your vacation on South Caicos Island, which is home to the world's fourth largest barrier reef. At one point in its history, this island was known for its vast sea salt production industry, which led to the importation of donkeys to assist with moving cargo. Now their descendants are feral and roam the island without abandon. (It doesn't get more natural than that.) So you're likely wondering, "Where are the luxury experiences on South Caicos?" It's simple: Sailrock Resort, which is a breathtaking five-star eco-resort that is part of the vast Sailrock Living enclave and is located on prime oceanfront and bayside property on South Caicos island. Tranquil rustic luxury is the best way to describe Sailrock Resort. Your stay at there includes complimentary activities such as kayaking, snorkeling, paddleboarding, Hobie Cat sailing, and bicycling. Sailrock is indeed a destination unto itself.
SAN MIGUEL DE ALLENDE, MEXICO: About 170 miles north of Mexico City in the State of Guanajuato, you will find a gem of a destination that has long been a go-to vacation hotspot for Hollywood's elite. Notable for its charm and culture, San Miguel de Allende continues to advance in popularity, especially with major travel publications continuing to dub the locale with best-small-city-in-the-world awards. It's fortified areas were rightfully declared a UNESCO World Heritage Site in 2008 because of the historical significance this city played in Mexico's independence from Spain. On that note, if you have traveled to Spain, you will immediately feel a sense of familiarity as you walk down the streets of San Miguel de Allende's old city. The architecture of the buildings in this area is very much reminiscent of a time long past. These structures continue to be maintained as a reminder of Mexico's colonial past.
CHARLEVOIX REGION, CANADA: The province of Quebec, Canada is rich with destination wonders most would normally expect to see within Europe. A perfect example of this is Quebec's Charlevoix region, which is roughly a four and one-half hour drive north from Montreal. Charlevoix has long been considered one of Canada's gastronomic centers. Beyond its verdant rolling hills and serene riverside setting, Charlevoix is a heaven for foodies. Here, organic farm-to-table is not a trendy marketing concept, instead it's the generations-old normal way of life. From the artisanal wines of La Familie Migneron de Charlevoix and cheesemaking of Faux Bergers in Baie-Ste-Paul, to the Pâté Croche of Boulangerie Bouchard and varietal apple ciders of Cidrerie Verger Pedneault on the Isle-aux-Coudres, your palate will experience fresh and unadulterated flavors more than ever.
Now that you know where to go, all you have to do is get a vaccine and grab your passport and mask.