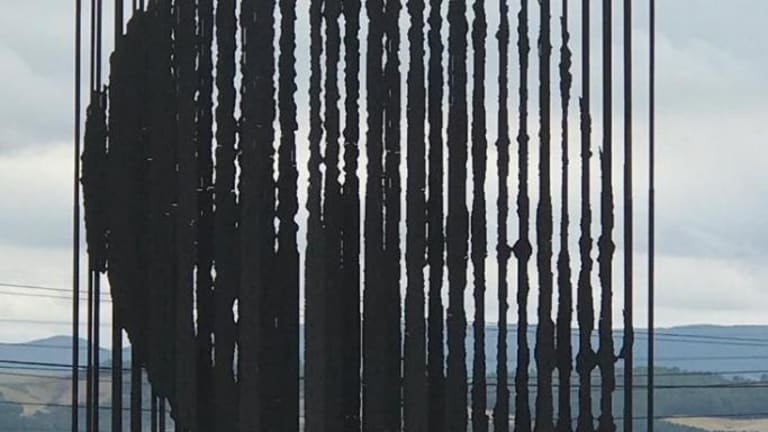 Embarking on Madiba's Journey for Nelson Mandela's Centenary
Embarking on Madiba's Journey for Nelson Mandela's Centenary
Within South Africa, Nelson Mandela has reached a divine status rarely seen since the Romans and Egyptians deified their emperors and pharaohs. While no one has officially declared Mandela a god, he's often referred to by a reverent nickname -- Madiba (an intimate sign of respect generally used for an older man, and now almost exclusively used to refer to this father of a nation) -- his name graces countless buildings, statues, and dedications, and now you can take a proper pilgrimage through the important sites of his story. Mandela would have turned 100 this year and his centenary is being honored nationwide, including with the relaunch of Madiba's Journey, an app developed by the Nelson Mandela Foundation and South African Tourism, which now highlights 100 meaningful Mandela attractions across the country. It's admittedly difficult to pack 100 locations into a single visit, so the app allows you to plan and save your own itineraries, serving as inspiration for a personal discovery of your Madiba. UPTOWN was invited to experience some of the journey last month, and here are our suggestions for Mandela highlights not to be missed.
You're guaranteed to begin a South African itinerary by landing in Johannesburg, and this is where you'll find several of the sites most foundational to the Mandela story. Begin in the township of Soweto to explore the Mandela House (above) on legendary Vilikazi Street, the only street in the world home to two Nobel laureates (Desmond Tutu's house is also found here). The tiny, tin roof dwelling is an intimate, albeit crowded, experience that illuminates the humble origins of Mandela's activism before he was forced into hiding. Visit Constitution Hill to find the Number Four prison, built as part of the Old Fort complex to house Black prisoners that included both Nelson and Winnie Mandela. Witness the impossible-to-believe conditions of inhumanity intentionally inflected upon these political prisoners on a site that stands as a grim reminder of injustice, immediately next to the newly constructed Constitutional Court. Here, abundant symbolism decorates every surface of the space where citizens contest crimes against their natural human rights. The stark contrast of these two institutions is not lost on South Africans, who have constructed the courthouse in such proximity that its Justices see physical reminders of a brutally unequal past while hearing current cases. Nearby, find the house where Nelson Mandela spent his post-prison years, in far different style than in the bare-bones Soweto house. The home is in a private neighborhood and still occupied by Mandela family members, but take a moment to stand outside the gate and consider the life that led here.
Before leaving Johannesburg, visit the suburb of Rivonia where you'll find Liliesleaf Farm and uncover stories of subversion and espionage found only in Hollywood and in Mandela's life. The entire farm, including the family that lived on it, was a cover for the South African Communist Party and sheltered African National Congress (ANC) and liberation movement leaders. Mandela and other prominent ANC figures lived and met in secret on this property, and its story unwinds to include the CIA and the famous raid that sealed Mandela's life sentence when a journal was discovered in a coal bin. At the time of the raid, Mandela had already begun serving time for two other charges. He had been arrested on the road in Howick, about 4.5 hours from Johannesburg, while impersonating a chauffeur. This site now houses a humbling sculptural piece composed of 50 steel columns revealing Mandela's image, as well a thorough exhibition on the life of Mandela, and will soon launch a museum, now in construction. (Tip: It's worth a visit if you are visiting other areas of the country, like nearby Durban, but don't venture from Johannesburg just for this unless you're in the mood for two very long, scenic drives.) On the subject of museums, don't leave Joburg without visiting the Apartheid Museum (above) for a true understanding of what, and why, Mandela devoted an entire existence to political and social reform. Without truly understanding Apartheid, there is no understanding Mandela.
There are Mandela moments to be found throughout the South African provinces, but the other major hotbed of pivotal moments is Cape Town, the country's legislative capital. Walking tours will reveal many small monuments and homage to the former president's life and influence around the city, including the Mandela Rhodes Hotel and the statues of Nelson Mandela and Desmond Tutu at the Victoria and Alfred Waterfront (V&A Waterfront), which is a must visit for shopping, sight-seeing, and strolling, but the heart of the story here is Robben Island. Take a ferry from the V&A Waterfront and view the cell where Mandela spent 18 of his incarcerated years before reshaping a nation. The island had been used as a prison for centuries, but today it is primarily home to wildlife, including some of Cape Town's favorite residents, the African penguins. Far less visited than the Robben Island cell is the low-security Drakenstein Correctional Centre, still in operation, where Mandela spent the final years of his imprisonment, largely in secret. A mammoth statue (above) marks the spot where Mandela famously walked through the gates to his freedom after 27 years, and plans are in consideration to convert his Drakenstein holding cell into a museum. If opened, expect this to become a top attraction.
Few, if any, in modern history have righted as many wrongs and unified as many individuals as Nelson Mandela. His 27 years in prison and five years in office as South Africa's first president dominate most of our common understanding of the Mandela story, but his legacy was built on an entire lifetime of devotion and iron resolve, and his work is carried on today through his foundation and the countless minds he inspired. In a story this profound and a life so long, there's no difficulty identifying 100 significant sites; in fact, there are plenty more to discover, and you'll want to investigate as many as you can. As you experience how a Madiba now gone can still affect your own sense of self and your place in your community, you'll come to understand how his reputation managed to reach such mythic proportion in South Africa, and you may be inspired to carry on some of the legacy yourself.