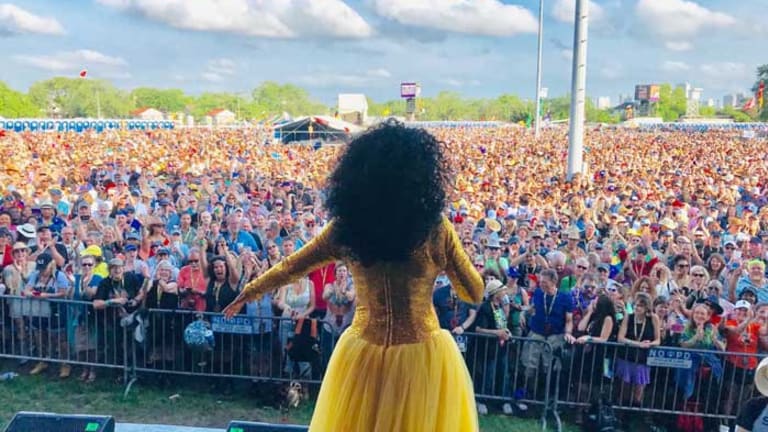 Diana Ross Says TSA Violated Her at NOLA Airport
TSA in New Orleans must've forgotten that Diana Ross is The Boss.
Travel can simultaneously be exhilarating and glamorous and frustrating and nerve-racking. Oftentimes, TSA has something to do with the more negative emotions that arise while traveling domestically. Just ask the legendary Diana Ross who says she was violated by a TSA agent while going through security at Louis Armstrong New Orleans International Airport over the weekend.
Ross performed on May 4th at the New Orleans Jazz and Heritage Festival. It seems she was enjoying her time in the Big Easy until she went through airport security. The 75-year-old tweeted early Sunday morning, "OK so on one hand I'm treated like royalty in New Orleans and at the airport I was treated like shit."
She continued in a series of tweets, "Let me be clear , Not the peiple (sic) or Delta BUT TSA , was over the top !! Makes me want to cry !!!" She added, "Its (sic) not what was done but how , I am feeling violated - I still feel her hands between my legs , front and back ( saying to me it her job ,) WOW!!really mixed emotions I always like to see the good things but not feeling good right now."
On Sunday, TSA issued a statement: "TSA is committed to ensuring all travelers are treated with respect and courtesy. TSA is aware of concerns presented by Diana Ross about her screening experience at Louis Armstrong New Orleans International Airport this morning.
"Initial review of CCTV indicates that the officers involved with Ms. Ross's screening correctly followed all protocols, however, TSA leadership will continue to investigate the matter further. We encourage Ms. Ross to reach out to TSA so we can work with her directly to address her concerns."
TSA recently made news for reportedly discriminating against Black women by forcing them into additional screenings that oftentimes require the agent to check their hair for security concerns. Turns out, our hair is too dense for the security scanners.
Let's hope this experience doesn't turn Ms. Ross completely off from New Orleans, because we heard she wowed the audience with nine costume changes and singing hits that date back to 1964.