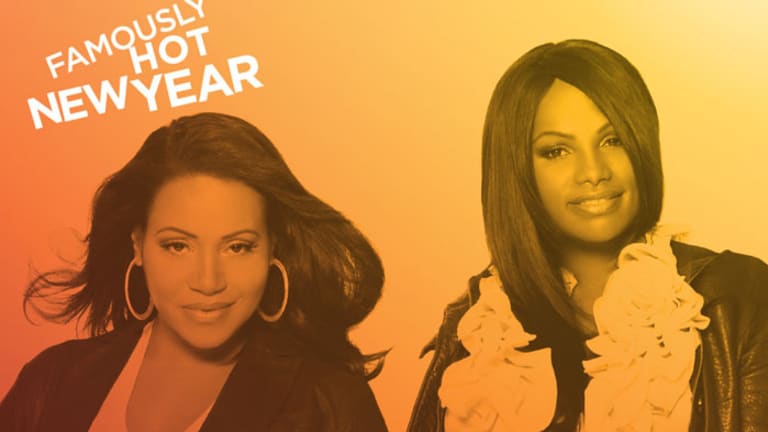 Columbia, SC's Famously Hot New Year Taps Salt-N-Pepa for Annual FREE Concert
Columbia, South Carolina is where you will want to celebrate the end of 2019 and the beginning of 2020.
For the second year in a row, we're bringing you all the details for South Carolina's largest New Year's Eve celebration, Famously Hot New Year (#FHNY) in Columbia. The first thing you need to know is that this New Year's Eve event is absolutely FREE! The second detail is that Salt-N-Pepa will headline the concert leading up to the countdown to 2020.
The legendary, Grammy Award-winning Hip-Hop duo paved the way for female MCs in the late 1980s and '90s with hit singles including "Push It," "Let's Talk About Sex," "Whatta Man," and "Shoop," and they're still performing and touring. With their place in music history, it seems like a no-brainer to tap S-N-P for #FHNY, especially after En Vogue, who sang on "Whatta Man," headlined the free concert last year. Yes, the songs and groups of our youth are now the golden oldies, deal with it.
​
Salt-N-Pepa, Cheryl James and Sandra Denton, won't be the only act of the night come Dec. 31, 2019. Charleston locals The High Divers and Columbia's own Cottontown Soul Society will also perform. The High Divers are known for their "anthemic choruses, lush three-part harmonies, and rhythms rooted just as deeply in Motown as in rock 'n' roll of the past and present," according to press materials. While Cottontown Soul Society is composed of a "diverse family of Columbia music-scene veterans" who aim to unite people through their "funky rhythms and soaring vocals."
The family-friendly Famously Hot New Year is centered in the heart of downtown Columbia in front of the South Carolina State House, at Main and Gervais Streets. There will be local food vendors and a cash bar serving beer, wine, and bubbly of course to ring in the new year right.
Salt-N-Pepa's performance will likely be sans Spinderella, as the duo and their equally iconic deejay are battling in the courts. But their legal woes definitely won't dampen the mood at #FHNY because the S-N-P performance will lead into a midnight countdown and the hugest New Year's Eve fireworks display in the whole state.
Famously Hot New Year has brought together diverse communities into one festive atmosphere annually since 2011. "We are honored to host such impactful and influential talent at this year's celebration," said Laura Valleni, FHNY co-chair, in press materials. "Famously Hot New Year is one of Columbia, South Carolina's favorite traditions, serving as a time to celebrate our community with friends, neighbors, and visitors from near and far."
You just can't beat body-moving music from an iconic group like Salt-N-Pepa, a chance to connect with others from your community and elsewhere, and a dazzling fireworks display to celebrate 2020 — all for the low, low, low price of FREE!
For more information on Famously Hot New Year in Columbia, South Carolina, click here.