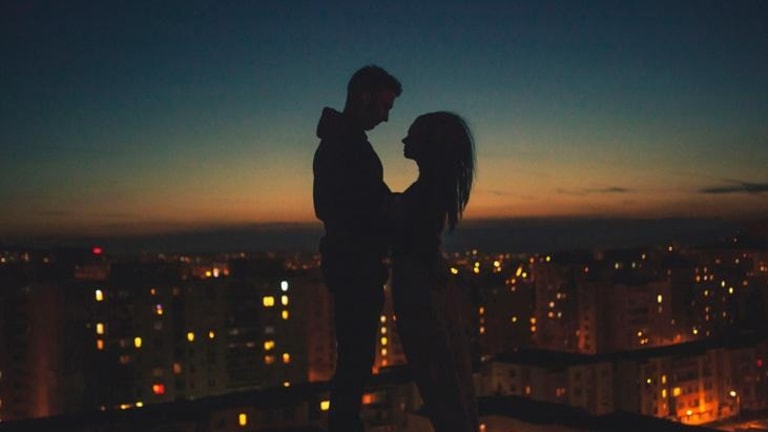 10 Best Vacation Destinations For You and Your Boo
It's that time of year when people start moving around.
We've thawed out and it's time to vacate. If you're getting ready for a romantic getaway and you're not quite sure where to head,  you've come to the right place.
Below are 10 of the best spots to head to have a time that you'll never forget:
1. Nashville, Tennessee
Nothing like a little down South love to bring two people together. There is plenty to do up and down the infamous Broadway street. Great food including some of the best barbecue you'll ever taste, incredible music with an extensive historical rock and roll district, a pedal tavern where you can drink and pedal at the same time or take a trip to the infamous Love Circle that overlooks the city. It'll be all heart-eye emojis.
2. Fiji
This stretch of islands includes some of the most beautiful places on Earth. It's like Eden has sprung up in the South Pacific. It's easy to feel like you and bae are in your own little world with those unbelievably blue waters and awesome sights. There are plenty of gorgeous resorts, water sport opportunities, and snorkeling. You can see one of the largest collections of orchids in the world or kiss under one of the many waterfalls. There is so much to explore. You could turn into a regular Jacques Cousteau.
3. Maui, Hawaii
A little obvious, but the islands are always good for romance. Take in a luau, go ziplining, see a live volcano, take an air tour, go horseback riding, whale watching or surfing lessons. The two of you can just chill together, take in the sun, bum it on the beach, play around in the water and enjoy the island breeze. It doesn't have to be your honeymoon to drift off into the cool culture of Hawaii for a while.
4. Disney World
It's the happiest, most magical place on Earth. The two of you can go to the Magic Kingdom and feel like kids again or drink your way around Epcot and get a mini-world tour, or ride all of the rides from Splash Mountain to Rock n Rolla Coaster. Anything you could think of wanting to do is available at one of the parks or resorts. What is more romantic than standing under the Wishes fireworks show together? There is so much to do and the memories will last a lifetime.
5. Reykjavik, Iceland
Iceland is gorgeous,  the culture is rich, and there are adventures waiting that won't even feel real. Float in the legendary Blue Lagoon or go to a hot spring. Snuggle up under the Northern Lights and be amazed. One of the coolest parts is that the bulk of the population lives in the city so a short drive outside of Reykjavik and you could be completely alone to enjoy the wide open spaces. The most unpleasant part will be not wanting to leave.
6. Italy
Here there are many options. The whole country is a historical wonderland. Perhaps you'll want to visit the start of the Renaissance in Florence, the beginnings of civilization in Rome, or the bright, artist's dream that is Venice. Either way, you all will be stuffed with incredible food, wine, and bliss. The galleries, museums, and ruins are beyond belief. You can take a gondola ride on the waterways, visit a vineyard, marvel at some of the world's most beautiful architecture, and learn exactly why Italy is so often made synonymous with romance.
7. Caribbean Cruise
Don't want to choose one place? That's fine. Take a cruise to island jump and feel like Jack and Rose (minus the sinking ship, of course). Cruises are full of activities and then you dock and explore the shores. Get a couple's massage, watch the sunrise over the deck, or cuddle up in your small quarters and enjoy the motion of the ocean. You can act as if you are two lone travelers on your own little excursion, hitting different lands and enjoying the ship in between.
8. National Parks
For the outdoorsy lovers who want a different kind of experience,  America's national parks offer a great opportunity to bond and behold nature's wonders. Yosemite, Yellowstone, whichever, it's good times waiting to happen. The photo opportunities are immense, you can go hiking, or even plant a tree in a national forest as a symbol of your love. There are incredible camping sites and the untouched beauty of the wilderness. It'll be like the good old days when couples had little to distract them from each other.
9. Stockholm, Sweden
Sweden may be cold,  but what it lacks in heat it more than makes up in architectural genius and beauty. Cold enough to be a good excuse to stay in with your beloved,  but still plenty to do once you make it outdoors. Stockholm has a great shopping district, huge amusement park, and museums all over. If you happen to be there during one of the major festivals, you will have the time of your life.
10. Maldives
One word: paradise. How better to seal the deal in love than to head to this stretch of isles and get a glimpse at some of the best sites known to man? One of it's coolest and most romantic offerings is the Ithaa underwater aquarium restaurant where you can enjoy a romantic dinner that will turn into a bedroom where you can sleep beneath the ocean. You can also take a submarine tour, safari boats aka floating luxury or go to the bioluminescent glow in the dark beach. One trip to Maldives will have you looking for a broom to jump over.