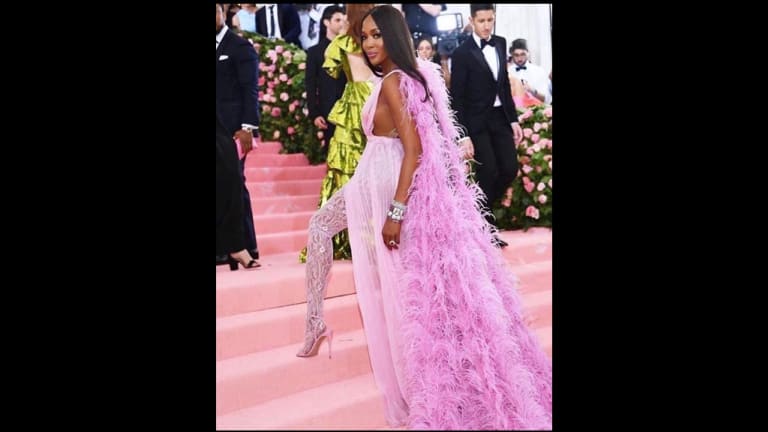 Weekday Distraction: Naomi Campbell Reminisces About the 2019 Met Gala [VIDEO]
The Met Gala may have been postponed to later this year, but Naomi is taking us for a walk down memory lane.
The 2020 Metropolitan Museum of Art's Costume Institute Gala was supposed to occur on Thursday, May 7th, but the worldwide coronavirus pandemic has forced the postponement of the fashion industry's most extravagant party to later this year. But don't fret, style geeks, supermodel Naomi Campbell took us back to 2019 with the Being Naomi video "My Favorite Met Gala Look & Dresses in My Closet," which she posted to her Naomi YouTube channel yesterday, May 2nd.
Not only does Naomi speak on FaceTime with Pierpaolo Piccioli, the Valentino creative director who designed her Camp: Notes on Fashion-inspired look last year, but she also tries on a one-of-a-king gown designed by the late Alexander McQueen for the first time. Naomi says Lee, as McQueen's friends called him, designed the gown for her 34th birthday and she knows it's a one-off because he didn't have nor make a pattern for it.
Check out the video below.
RELATED:Heard on the Street: André Leon Talley on Anna Wintour Ending Their Friendship