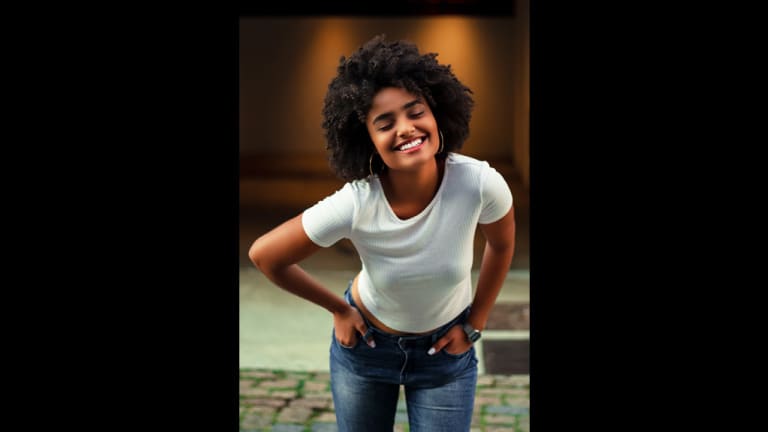 Unilever's #WashDayLive Is Helping YOU Rescue Your Hair While Social Distancing
Dove, Suave, and SheaMoisture have created a unique way to assist newly-natural women and established naturalistas.
Unilever sister brands — Dove, Suave, and SheaMoisture — have joined forces to help Black women across Instagram rescue their hair while social distancing, and support stylists affected by the stay-at-home orders, now through June 15th, with #WashDayLive.
Hair salons across the nation have been closed in an effort to stanch the spread of COVID-19. While social distancing is extremely necessary, it has left many Black women bewildered about what to do with their hair. Some have had to change their hair routine. Others have had to go natural unexpectedly (because applying a relaxer should be left to the professionals). Although many may already know how to care for their hair at home, newly natural women are entering uncharted territory. Together Dove, Suave, and SheaMoisture have created a virtual support system, #WashDayLive, to offer Black women expert advice on caring for their naturally textured and curly hair.
#WashDayLive will feature master stylists, influential hair experts, and other inspiring Black women sharing hair care tips, demonstrating hairstyles, and engaging in entertaining and informative conversation, like sharing their own natural hair stories, on Instagram Live.
Here's what to expect from Dove, Suave, and SheaMoisture's virtual programming, according to press materials.
#WashDayLive Instagram Live Series: Follow #WashDayLive to receive updates on this twice-weekly series of 30-minute LIVE chats with natural hair inspirers and stylists sharing tips and tricks for caring for natural hair.
Week 1: With the introduction of the new Amplified Textures product range, Dove is kicking off the first week with a focus on the new naturalistas, supporting women on their natural hair journey whether they've just begun or are well on their way. Join celebrity stylist @UrsulaStephen and @TheNotoriousKia today, May 20th, at 7 p.m. ET, and @UrsulaStephen and @NaturallyNella on May 24th at 6 p.m. ET.
Weeks 2, 3, and 4: SheaMoisture will lead Week 2 with a focus on styling, followed by Suave in Week 3 with a focus on refreshing and maintaining natural hair at home. Beyond, you can catch Dove and SheaMoisture in Week 4 on continuing the natural hair journey.
For those textured-haired women who want a more personalized experience, these Unilever brands have partnered with the SWIVEL Beauty App for on-demand, one-on-one access to a stylist. This partnership also helps to support the stylist community affected by stay-at-home orders.
How the Free #WashDayLive Virtual Appointments on the SWIVEL Beauty App work:
Check out the SWIVEL Beauty App or SwivelBeauty.com to book a free #WashDayLive virtual appointment with a textured hair expert. Dove, Suave, and SheaMoisture are covering this introductory offer (a $50 value). Offer valid through June 15, 2020. Limited available, while appointments last.
#WashDayLive launched officially on May 18th. Follow the hashtag for updates, and @Dove, @Suave, and @SheaMoisture on social.
​