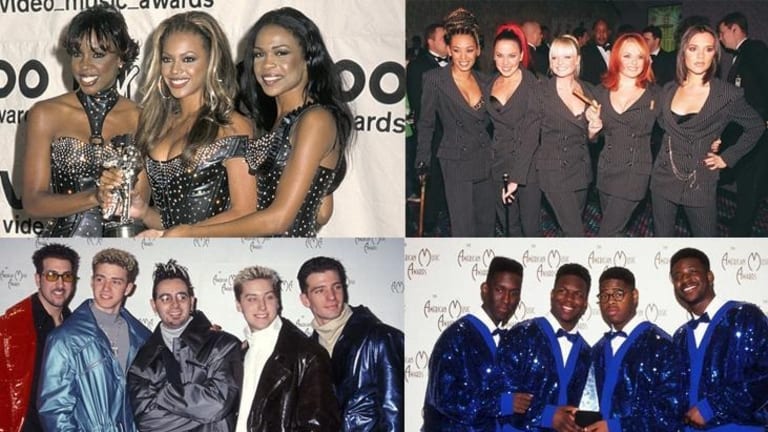 These Are The 10 Worst To Best 90's-00's Coordinated Band Outfits
The late 90's/early 00's gave us a lot of questions when it comes to fashion.
How did we all think that bleached tips were a good idea!? The best and possibly worst thing was coordinated outfits from group bands. 
So here are the worst to best matching outfits from girl groups and boy bands from the 90s to the 00s!
10. Pussycat Dolls
Cultural appropriation is never in style.
9. Destiny's Child
Honestly, Kelly, Michelle, and Beyoncé would look good in trash bags but their outfits were terrible.
8. 98 Degrees
You might not remember them but you'll remember this outfits!
7. Boyz II Men
Boyz II Men look like if all your uncles decided to make a band!
6. N*Sync
Who knew jackets could shine so bright!?
5. B2K
B2K went in a different direction than N*Sync with their jacket selection.
4. Backstreet Boys
They were heading in the right direction but then they dropped it.
3. Spice Girls
You can't go wrong with pinstripes but the shoes definitely are a wrong turn for some of them.
2. En Vogue
Stuntin' together!
1. TLC
Honestly, others should take note because their looks are amazing!
​