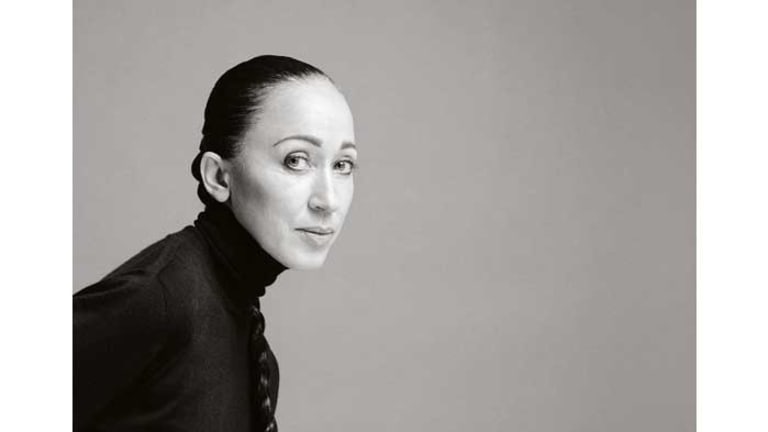 Supermodel Pat Cleveland Needs Assistance Paying for Colon Cancer Surgery
Legendary fashion icon Pat Cleveland underwent emergency surgery last month.
Pat Cleveland's family has set up a GoFundMe campaign to pay for an emergency surgery the supermodel had in Paris in March.
After strutting the Paris Fashion Week runways, Cleveland was rushed to hospital and diagnosed with colon cancer, and underwent an emergency surgery on March 23rd. The 68-year-old is insured by Medicare, but it doesn't cover medical expenses incurred overseas.
Hence, her husband Paul Van Ravenstein and her family has set up a GoFundMe page to help pay the medical bill. Ravenstein explains Cleveland's situation on the campaign page:
"While in Paris this week, Pat was unexpectedly admitted to the hospital where the doctors discovered colon cancer. Pat has had surgery and will remain in Paris recovering until the doctors clear her for travel. 
Thankfully, Anna has been by Pat's side throughout, taking great care of her mom. I am headed to Paris this week and hope to have her back home soon so she can begin treatments here in the U.S.  Many thanks for your love, support and prayers.   We are looking forward to having Pat back to her old self again very soon !
Much love,
Pat ,Paul  and Family"
The initiative has raised nearly $60,000 of its $150,000 goal after launching on March 31st. Donors are really digging deep into their wallets, with one forking over an anonymous $10,000.
Now you may be asking how a supermodel who broke racial barriers and glass ceilings by gracing the pages of fashion's most respected glossies could be in such financial straits? Well, it's a story as old as time: Cleveland garnered fame at a time when models didn't earn endorsement deals and six-figure paychecks, as Madame Noire points out. Also, modeling contracts didn't come with health insurance benefits nor financial planning. In addition, there aren't a ton of modeling jobs available for models with decades-long careers even though they surely have enough experience.
If you're in a position to support model icon Pat Cleveland, donate here. To learn about the extraordinary life Cleveland continues to live, pick up Walking with the Muses: A Memoir.