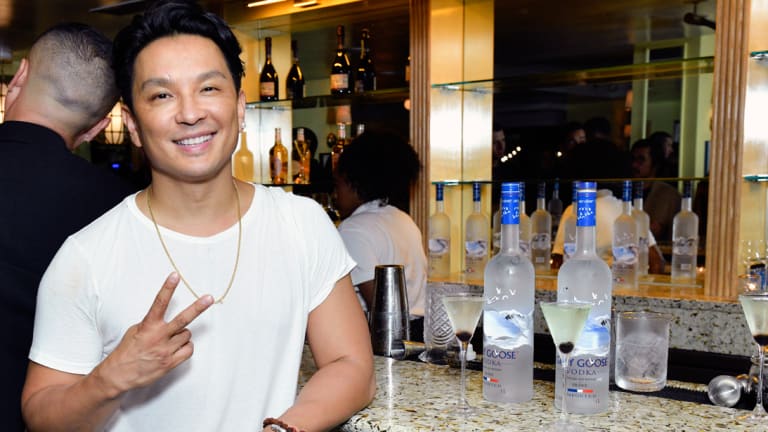 SocietEye: The Prabal Gurung After-Show Party & Grey Goose Recipes
Prabal Gurung celebrated the return of his eponymous line to the runway with an after-show party, during which Grey Goose martinis were the hottest accessory.
After a year of remote and virtual shows, Prabal Gurung returned to the runway on September 8th, at 20 Battery Place in New York City, with the Spring 2022 "American Girl" collection that celebrated women's empowerment and femininity. After the fashion show, several of designer Prabal Gurung's closest friends — including Jeezy, Jeannie Mai, Dale Moss, EJ Johnson, and Kerby Jean-Raymond — joined him for a private dinner at hotspot American Bar in SoHo.
The star-studded Prabal Gurung after-show party was held in partnership with Grey Goose. Guests sipped on signature Grey Goose martinis, which were considered the most coveted accessory of the night. Check out images of Prabal and his friends, and be sure to scroll to the end for the Grey Goose martini recipes that are super easy to mix.
Signature Serves:
Vesper Martini
Ingredients: 
1.5 oz Grey Goose Original
0.75 oz Oxley Gin
0.5 oz Martini Ambrato
Method: Stir all ingredients and pour into a martini glass.
Espresso Martini
Ingredients:
1.5 oz Grey Goose Vodka
1 oz Mr Black Espresso Liqueur
1 oz Freshly-pulled Espresso
1 Pinch of Fleur de sel salt
Garnish: Coffee Beans
Method: Shake all Ingredients with ice. Strain into martini glass; Garnish with 3 x coffee beans.
Apple Martini
Ingredients:
1.5 oz Grey Goose La Poire
0.5 oz Calvados
0.33 oz Ancho Reyes chilis
0.5 oz Lime
1.5 oz Fresh Apple Juice
Cocktail Shimmer
Garnish: Apple fan
Method: Shake all ingredients with ice. Serve in martini glass. Garnish with apple fan.