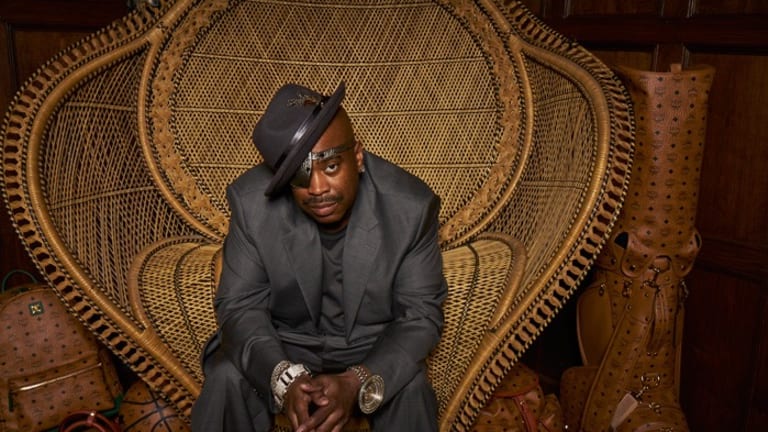 Slick Rick is the Face and Flair of New MCM and Nordstrom Collaboration
One of rap's most revered and dashing MCs is putting his signature flair on a brand Hip-Hop made famous stateside.
The nostalgia and appreciation for classic Hip-Hop fashion that brought us Dapper Dan's recent collections with Gucci and Louis Vuitton isn't waning. Now one of rap's most revered, talented, and dashing MCs is putting his signature style and flair on a brand Hip-Hop made famous stateside in the 1980s. Slick Rick is fronting the campaign for a new collaboration between luxury travel goods and accessories brand MCM and Nordstrom.
Launching today, Pop-in@Nordstrom, the fashion retailer's rotating concept shop, features a special capsule collection highlighting "the heritage, history, and future of MCM." There are more than 100 exclusive items for women and men that Nordstrom VP of Creative Projects Olivia Kim reimagined into a new collection of classics after visiting the MCM archives in South Korea last year. There are luggage, an umbrella, and backpacks in the collection. Some of the more outrageous (yet totally crave-worthy) items include boxing gloves and punching bag, basketball, and doggie backpack all decked out in the signature MCM logo print. Of course, Uncle Ricky's signature eye patch also got the MCM treatment.
Since landing on the Hip-Hop scene more than 30 years ago, Slick Rick the Ruler has been known for putting his own unique sartorial stamp on luxury and prestige clothing. He perfectly mixes the b-boy style that emerged out of the Bronx with a rude bwoy aesthetic that hearkens back to his Jamaican and British upbringing.
"This is what I've always been about," Slick Rick said in press materials.
The campaign was shot by veteran Hip-Hop photographer Sue Kwon. Pop-In@Nordstrom MCM is available at 10 Nordstrom locations and online from October 5th through November 11th.