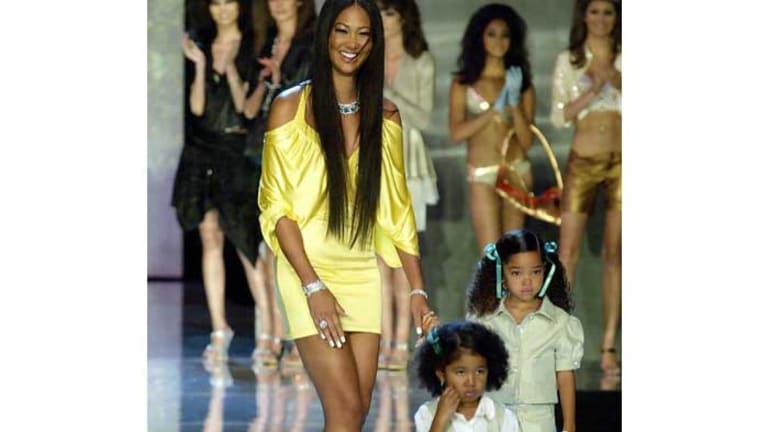 Remembering the Fabulosity That Was Kimora Lee's Baby Phat
Kimora Lee Leissner is bringing Baby Phat back this year!
On March 8th, Kimora Lee Leissner announced that she had purchased Baby Phat from an undisclosed company and is planning to bring back the brand that introduced her brand of luxury — Fabulosity — to the masses.
"We had to hunt for it," Leissner told WWD. "[…] It's perfect timing for this. Over the past several years, we realized the brand resonates with people and lives deep in their souls."
Baby Phat was an imprint of Phat Fashions, and was the womenswear counterpart to the Hip-Hop styling of Phat Farm. In its heyday in the early 2000s, Baby Phat generated a billion dollars in sales.
Leissner had a unique way of mixing Hip-Hop styles like large gold hoop earrings and embellished denim with fur-trimmed garments that made luxury accessible to her customers.
She expects to relaunch the brand in spring, and offer "mainstream sportswear" for millennials. She said the inaugural collection will be a mix of modern elements and retro styling from her personal archives.
As we await the re-launch of Baby Phat, let's reminisce on the Fabulosity of Leissner and the brand by watching a few of her epic New York Fashion Week shows.