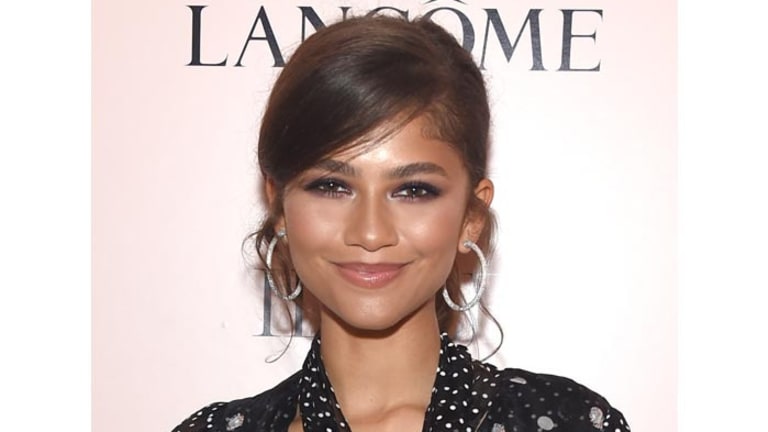 Quick Pics: Zendaya + Lancôme + Macy's
Along with launching its latest fragrance, Lancôme also highlighted its latest philanthropic mission, Write Her Future.
On Sept. 4th, Zendaya helped Lancôme launch its newest fragrance Idôle at Macy's Herald Square in New York.
Thousands of fans and customers celebrated the Euphoria star and got a whiff of Idôle, which is "for a generation who celebrates empowered femininity and their vision of success," according to press materials. One hundred and twenty-five people were fortunate to have pre-purchased the Limited Edition Idôle products bag by Lancôme, which secured them the opportunity to meet Zendaya and take a photo.
Macy's CEO Jeff Gennette introduced Lancôme USA President Suriya Parksuwan and ProLiteracy CEO Kevin Morgan, who presented Zendaya with a $100,000 check that will be donated to Lancôme's philanthropic mission, Write Her Future. The organization aims to empower women through literacy initiatives in the U.S. The money will be used to launch the Write Her Future Institute.
Zendaya wore the Zendaya Polka Dot Dress from her Tommy Hilfiger collection, TOMMYXZENDAYA. The fall 2019 collection launches on Sept. 8th on Tommy.com.
​