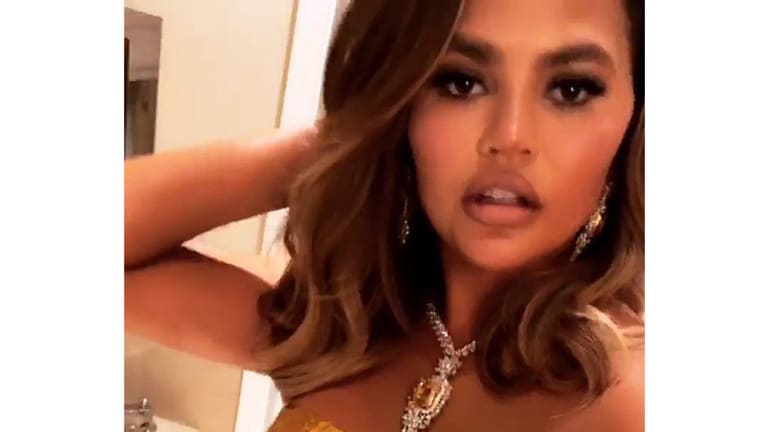 Quick Pic: This Is A Million Dollars-Worth of Diamonds
Here's a glimpse at $1 million-worth of jewelry. Thanks, Chrissy Teigen!
Chrissy Teigen was dripping in diamonds for John Legend's James Bond-esque birthday party on Jan. 13th in LA. It was one million dollars-worth of Amwaj diamonds to be exact.
The theme for the singer's 40th birthday was "040," which is a play on "007." As one might expect, there was a lot of gold, from the oversized 4-0 numbers at the entrance to Teigen's glittery dress. Their daughter Luna wore a gold and white dress, and baby Miles wore a tuxedo.
Teigen's citrine and diamond earrings and necklace worked perfectly with the theme as well. Head over to Instagram to see more Amwaj Jewellery designs.