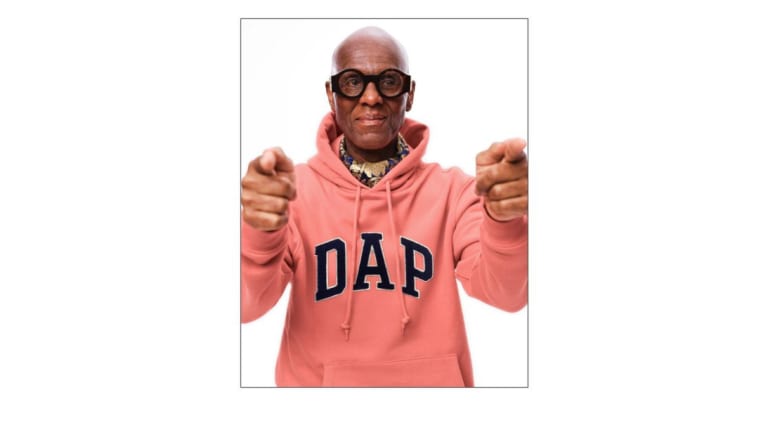 Quick Pic: The Limited-Edition Dapper Dan X GAP Hoodie
The limited-edition Dapper Dan X GAP Hoodie is sure to make any wardrobe cooler. Here's how to snag one before they sell out.
Dapper Dan, the Harlem icon who became legendary for remixing the logos and designs of high-fashion brands to design his own creations that were beloved by Hip-Hop's elite in the 1980s, '90s, and present day, has turned his attention towards GAP, specifically the mall brand's classic hoodie.
With the change of the "G" in the GAP logo on the Arch Hoodie to a "D," Dapper Dan has created a coveted garment that will likely be remembered in the annals of fashion history. Not only is the Dapper Dan X GAP Hoodie ($99) super cool, but it also will seamlessly fit into any wardrobe, making it a piece that will live on way past the hype.
But if you want to get one, you'll have to act fast, as GAP only produced a limited amount of the salmon-colored Dapper Dan X GAP Hoodie. Pre-ordering begins today, March 10th, at 1 p.m. PT/4 p.m. ET at GAP.com.