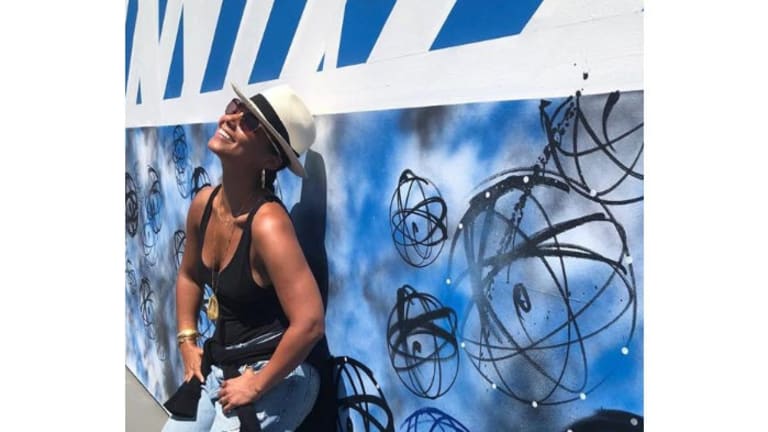 Quick Pic: Alicia Keys Covers 'Harper's BAZAAR' September Issue
Alicia Keys covers Harper's BAZAAR as one of the ICONS featured in Carine Roitfeld's portfolio feature.
This year, musician and activist Alicia Keys is covering Harper's BAZAAR's September issue which features the ICONS by Global Fashion Director Carine Roitfeld portfolio. The feature highlights the work of "women and men [who] have shifted perceptions by resisting the established, avoiding the acceptance, and breaking every rule."
"To me there is nothing more iconic than being singular—no one before you or after … and no copycats because they would not know where to start," explained Roitfeld in press materials. "But beyond being unique and talented, the 10 cultural forces in this year's ICONS portfolio have expanded, redefined, or completely dispensed with accepted notions, expected behaviors, previous templates, and any rules about their crafts. Their attitude and confidence is an inspiration."
Keys graces the magazines that will hit newsstands in the U.S. on Aug. 20th. Subscribers will receive the September issue with supermodel Christy Turlington on the cover. Mario Sorrenti shot the cover for BAZAAR. In the accompanying profile, "#BAZAARICONS: Alicia Keys Is on a High Note," the wife and mom of two candidly discusses love, motherhood, and crystal healing. She also discusses how her female-empowering anthems were what she needed to hear at some of her low times.
"A majority of those songs—'A Woman's Worth,' 'Superwoman,' and 'Girl on Fire'—were written when I was not feeling worthy," Keys told BAZAAR. "They were always songs that I needed to hear because I was going through a time when I was feeling down and needed to be reminded that this is who I am and this is what I deserve!"
Keys also divulged some details about her upcoming album, "It reflects where I am today—the deeper acceptance I have of who I am as a full human being, the flaws, the pieces that I used to push aside because I wasn't ready to embrace the anger or the fear or the crazy."
Along with Keys and Turlington, the #BAZAARICONS features Regina King, Awkwafina, Shailene Woodley, Lakeith Stanfield, Céline Dion, Kate Moss, Alek Wek, and Devon Aoki.
​