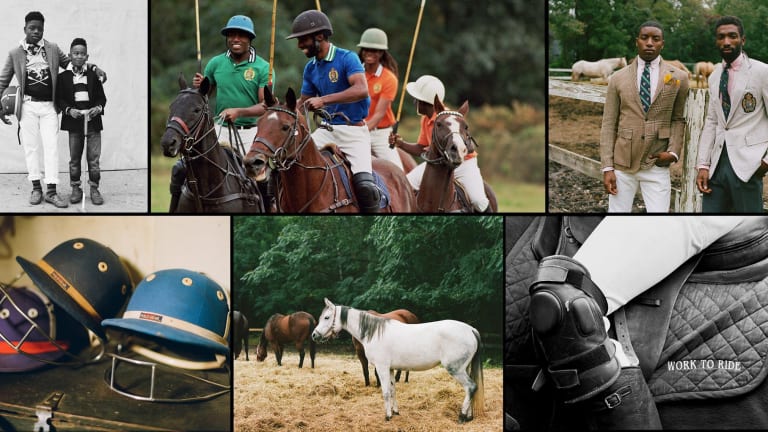 Polo Ralph Lauren Taps Black Equestrians for Campaign
The partnership between Polo and Work to Ride is a winning moment for Black equestrians.
If it weren't for equestrianism, there would be no Polo Ralph Lauren, so it's a natural fit for the Americana fashion brand to seek out true equestrians to model its designs in its latest advertising campaign.
Polo Ralph Lauren partnered with Work to Ride, a Philadelphia nonprofit that has helped underprivileged children learn to ride and care for horses, as well as join polo teams at Chamounix Equestrian Center in Fairmount Park for 25 years, reports Blavity. The organization accepts elementary, middle, and high school students into the program that teaches discipline and responsibility.
Sharif Hazma directed the commercial that prominently highlights Work to Ride and features equestrian and model Malachi Lyles, who began the program when he was 11, alongside other Philadelphia equestrians from the organization.
"You could literally travel the whole world playing polo," says Lyles, who is signed to Fetch Models. "Same thing with modeling. I want to go overseas with it and see how that goes. I want to use these two vehicles to take me as far as I can."
He continued, "I'd written it down in my book where I write down my goals. Back in June of last year, I wrote, 'I will model for Ralph Lauren,' and the next thing you know, it's happening."
To learn more about Work to Ride, read "Game Changers" by Maxwell Williams, for the Polo Ralph Lauren scoop on the brand's new campaign and Work to Ride.