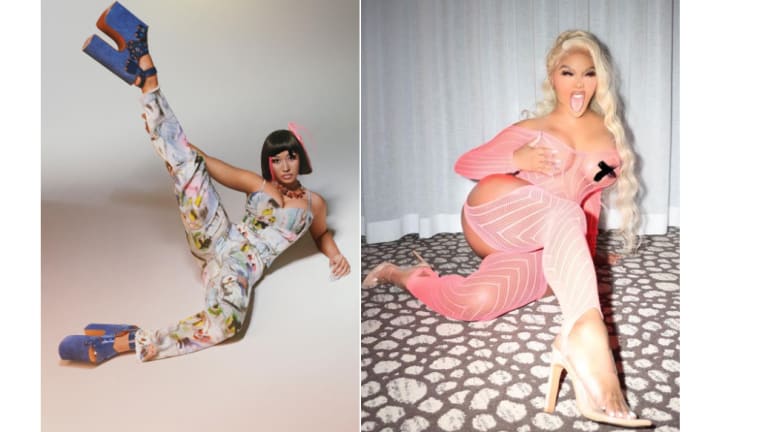 Heard on the Street: Nicki Minaj Says She and Lil' Kim Deserve 'Vogue' Covers
In a recent interview, Nicki Minaj questions why she and Lil' Kim haven't made the cover of American Vogue.
"And by the way let me make sure I say this because you know how they like to twist my words, the same way I feel I should have already been on the cover of American Vogue, so should Lil' Kim, if we being all the way one thousand ... If this is what your magazine represents, "influence." ... If we being honest because every single any female rapper when we, when myself or Lil' Kim goes on the internet, every day we see our influence. ... So I'm not gonna say it's about me only, right, and not give that woman her just due about what she did."
— Nicki Minaj calls out the American edition of Vogue, which Anna Wintour helms, for not having her nor Lil' Kim on its cover during an interview with Joe Budden. Nicki argues hers and Kim's influence on fashion can't be denied and their styles continue to inspire as evidenced on the internet (and social media). Vogue.com even acknowledged Queen Bee's enduring style influence with the 2016 piece, "20 Years Later, the Hard Core Style of Rapper Lil' Kim Is Still Everything," which was written by Marjon Carlos. Nicki has appeared on the covers of Vogue Arabia and Vogue Japan, but not American Vogue. Since her Hip Hop debut, Kim has been a fixture at high-profile fashion shows and has attended the Met Gala in the past, but has never made the cover of any Vogue offshoots. Cardi B, who has drawn comparisons to both Nicki and Kim, has graced the cover of American Vogue.