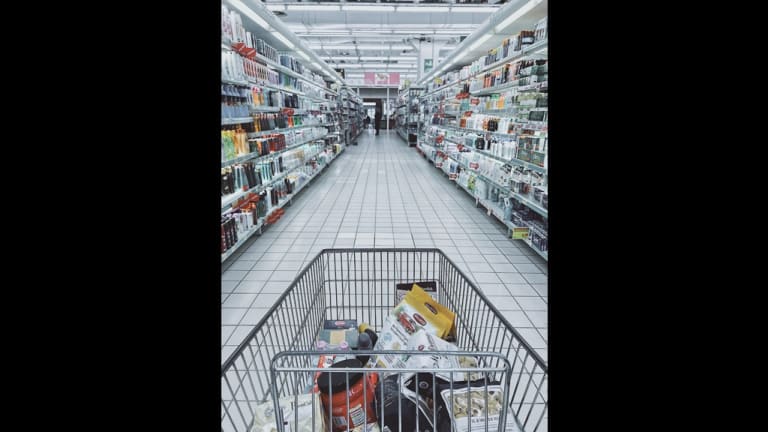 Need a Last-Minute Gift? Look No Further Than Your Local Skincare Aisle
Don't fret if you're not done Christmas shopping because we have suggestions you can find right in your neighborhood.
There are two types of people experiencing the holiday season of 2020: Those who started anticipating and celebrating the holidays the second the clock struck midnight on November 1, and those who still aren't in the holiday mood two days before Christmas. If you're the latter, there's a huge chance you still haven't crossed off everyone on your gift list. It may be too late for online shopping and the department store stock may be depleted, but that doesn't mean you still can't find a decent gift for a loved one, colleague, friend, or neighbor. All you have to do is peruse the skincare aisle at your local drugstore or mass retailer.
No, I'm not bugging, so hear me out. Many brands, like Unilever, are now offering skincare products with quality on par with department store offerings or like ones you'd find at a niche store, like Bath & Body Works. However, these drugstore or mass retailer products don't have a hefty price, so if you introduce the gift recipient to a product they really love, they can afford to buy it for themselves once it's finished.
Dove recently launched the Glowing Mango & Almond Butter four-product range that includes the Dove Glowing Mango Butter & Almond Butter Body Wash (SRP of $5.99/22 oz.), Dove Crushed Almond & Mango Butter Exfoliating Body Polish (SRP of $5.99/10.5 oz), Dove Mango & Almond Butter Cream Oil Body Lotion (SRP of $7.99/13.5 oz), Dove Glowing Mango Butter Instant Foaming Body Wash (SRP of $5.99/22 oz.), and Dove Purely Pampering Mango Butter Beauty Bar (SRP of $2.99/2-bar pack). Each product enhances the skin's natural radiance because it's infused with mango butter and almond butter, and leaves the skin softly moisturized, smooth, and smelling absolutely delicious.
Help your loved one or friend erase the stress of 2020 that might be written across their face with new POND's REJUVENESS COLLECTION offerings that include a Lifting & Brightening Eye Cream, Skin Tightening Serum, and Advanced Hydrating Night Cream. All three are formulated with vitamin B3 to strengthen the skin's moisture barrier and Retinol Complex which visibly reduces the look of wrinkles and slows new signs of aging. Not only is the REJUVENESS COLLECTION effective, but it also is affordable at a suggested retail price of $7.99 per product.
Now for a gift with 2021 and all those New Year's Eve Zoom parties in mind. Both the Illuminate Me by Vaseline body care range, which includes the Whipped Body Butter (SRP $7.19/$9.99) and the Shimmering Body Oil (SRP $5.31/$6.99), and the Vaseline Cocoa Shimmer Jelly Stick (SRP $5.92/$7.99) moisturize while also leaving a hint of sparkle on the skin that will be popping to everyone on the other side of the Zoom screen. An added bonus is the Illuminate Me collection was co-created by Black beauty enthusiasts Shalom Blac, Sloane Stephens, and Cristina Martinez.
Regardless of whether you choose to give Dove, POND'S, Vaseline, or a combination of all three, you can beef up your gift with items like a loofah, a natural sponge, moisturizing gloves, a back brush, and a spa headband. In addition, if you're having a difficult time finding wrapping paper or gift bags, go the sustainable DIY route by wrapping gifts in magazine pages or creating a thoughtful wrapping paper collage by affixing magazine cutouts to brown craft paper.