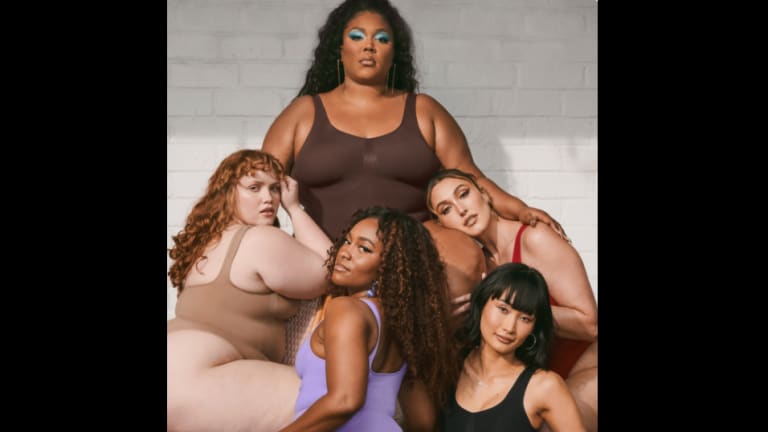 Lizzo Releases Size-Inclusive YITTY Shapewear
After giving fans a preview on social media and her series Lizzo's Big Grrrls, the uber-talented Lizzo has released her shapewear brand YITTY.
Lizzo's size-inclusive shapewear brand YITTY launched today, April 12th, and she aims to have you feeling "Good as Hell" in the pieces. 
According to the YITTY site, Lizzo spent three years developing the brand from the concept to fruition. There are three principles at the core of YITTY: "Self-love, radical inner confidence, and effortless, everyday wear." The three-time Grammy-winning artist turned fashion entrepreneur created shapewear and activewear that is simultaneously cute, chic, and sexy in a size range from 6X to XS.
Unlike other brands that purport to be size-inclusive, YITTY's innovative fabrics and stylish silhouettes were fit on a range of body types, not simply sized up or down to save time. There's also a range of compression for the shapewear from smoothing to medium.
Blurring the lines between inner and outerwear, YITTY is available in bright colors, bold prints, and neutrals in crop tops, bra tops, bodysuits, leggings, cycle shorts, panties, and hoodies. There are three collections within the Fabletics-backed line: "Mesh Me," "Nearly Naked," and "Major Label."
YITTY, which is named after Lizzo's childhood moniker, is made from eco-friendly recycled fibers and the brand uses 100 percent recycled materials for its packaging. As such, YITTY is a certified Carbon Neutral Company, according to its site.
"I was tired of seeing this sad, restrictive shapewear that literally no one wanted to wear," says Lizzo on the site. "I decided to take on the challenge of allowing women to feel unapologetically good about themselves again."