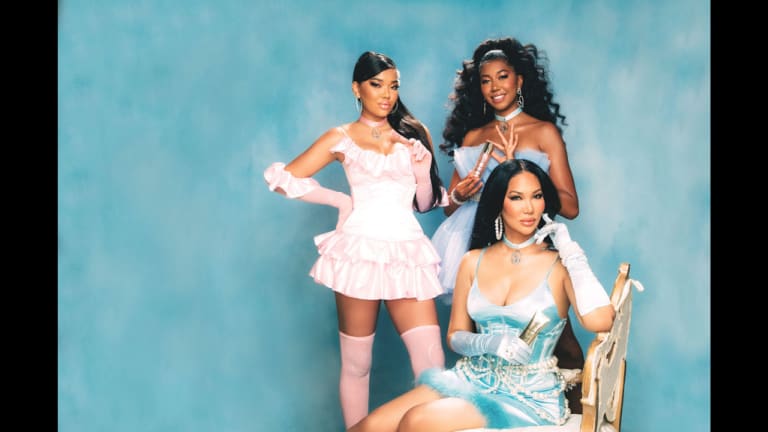 Kimora, Ming, and Aoki Lee Simmons Launch Baby Phat Beauty
After relaunching Baby Phat fashion in 2019, Kimora Lee Simmons is bringing Baby Phat Beauty directly to the consumer.
Kimora Lee Simmons and daughters Ming Lee Simmons and Aoki Lee Simmons have partnered with HatchBeauty Brands to release Baby Phat Beauty.
As the newest arm of the once-iconic lifestyle brand, Baby Phat Beauty will introduce a younger generation to the "fabulosity" Kimora made her brand and Ming and Aoki were born into. In addition, moms and aunties, who were likely influenced by Baby Phat styling back in the day, will have the opportunity to bond with the youth in their lives over the makeup brand. According to the press release, the products "were created for the Baby Phat woman who is smart, savvy, and unafraid to stand out and express herself."
"When I launched Baby Phat in 1999, I had to fight for a seat at the table in both the high-fashion and streetwear worlds," said Kimora in the press release. "I did that by staying true to myself and bringing up an entire generation who embraced diversity, body-positivity, and body-confidence all while being unapologetically glam and sexy. Buying back the brand has given me the opportunity to tell that story all over again to a new generation — a generation I raised. Launching into beauty, feels like the most relevant way to tell that story in today's landscape."
The Shimmer Dreamsthree-piece kit ($45) is the first Baby Phat Beauty item to launch and is available at BabyPhatBeauty.com. Each kit contains "a high-shine lip gloss, a nourishing hand lotion, and an iridescent high-shimmer body spray" that is defined by a signature fragrance that matches either Kimora's, Ming's, or Aoki's personality. Their personalities are defined as: "Divine embodies Kimora's commanding essence & legacy," "Opulence [is] inspired by Ming's love for fashion, beauty[, and] self-expression," and "Ethereal [is] inspired by Aoki's free-spirited attitude and sense of independence."
A second, limited-edition product is expected to drop in time for Holiday 2020, and Baby Phat Beauty will release additional makeup and skincare in 2021.
Aoki expressed, in the release, the enthusiasm and passion she and her sister have for Baby Phat Beauty: "Brands represent more than just products in today's world, and it's important for us to continue to be part of cultural and beauty conversations as we forge a new path for girls who look like us."