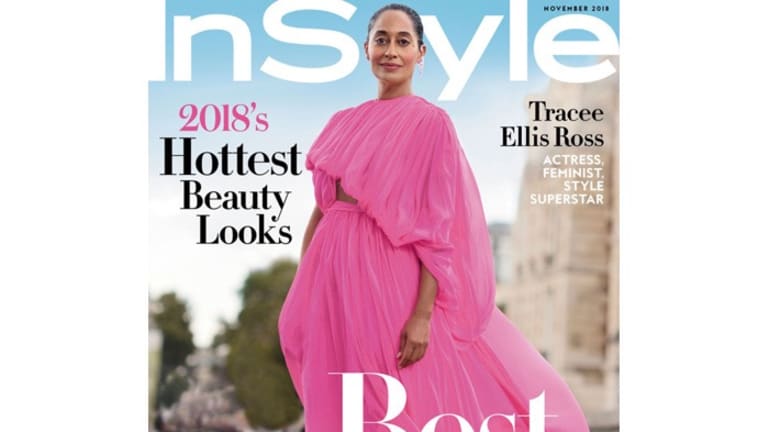 Heard on the Street: Tracee Ellis Ross Explains the Mystique of Diana Ross
The Black-ish star says rifling through her mom's closet is "like going through a museum."
> "As a kid I saw my mom as the lady in the sparkly dress on the stage who sang, but as I've gotten older, I've found the language to articulate that what I was seeing was a woman in her full glory being in connection with this gift she was given, being glamorous and sexy but not in a way that's 'Look at me.' We live in a 'Look at me' culture. I was raised to view sexy as being at the height of your … self. Clothing was one of the ways you could wear your inside on your outside."
-- Tracee Ellis Ross explains the mystique of her mother Diana Ross in an interview with InStyle for which she graces SIX covers. The Black-ish star also revealed that looking through her mom's closet is "like going through a museum."
​
> "When I hold some of her extraordinary original beaded stage clothes, there is a particular Diana Ross smell, a mom smell, a certain perfume that I just love. And sometimes, when you open the garment bags and there's makeup or sweat or other evidence of the clothes being worn -- I find it really extraordinary. It's an artifact."
​RELATED:Get the Look: Tracee Ellis Ross' High Bun for the 2018 Emmys