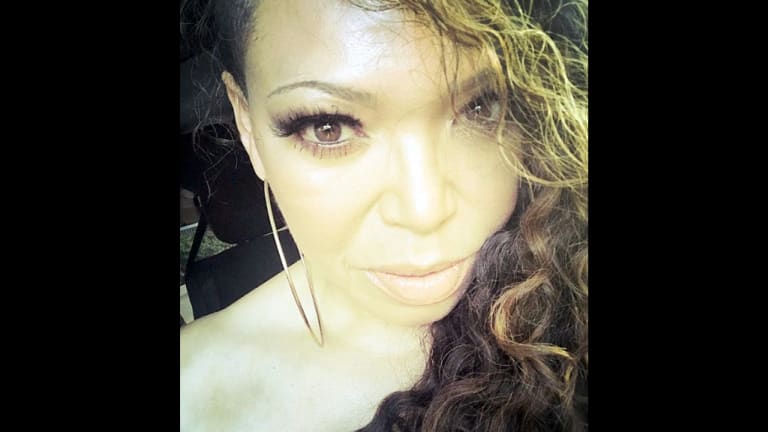 Heard on the Street: Tisha Campbell Heard Stylist Compare Black Hair to Pubes
Tisha Campbell explains why she began wearing wigs and hair weaves as a young actor.
"When I was 18-years-old, I started not using my real hair. And the reason was, was because—I was in this trailer and this hairstylist was doing my hair for this show I was doing at the time. And I walked down the stairs, but I was still standing by the doorway and the woman says, 'I hate doing Black people's hair because it feels like pubic hair.'"
"But yeah, and from that moment on, I wear wigs when I'm working because you don't know who's in your hair and you don't know if their temperament, their energy ... and my hair had fallen out by the time I overheard her saying this. So yeah, I wear wigs and weaves."
"At 18, I was a child. I was a young 18. I just went to the producers and I was crying. And I was like, 'Can you please just get me a wig so this woman never has to touch my hair again?'"
—Tisha Campbell, who continues to enjoy a long career in Hollywood, reveals that she overheard a hairstylist compare Black hair to pubic hair after the stylist had finished working on her hair. Campbell discussed this incident during a recent episode of The Real in which she was a guest host. Campbell turned 18 on Oct. 13, 1986. The only series she worked on at that age was Rags to Riches, which premiered on NBC on March 9, 1987 and chronicled the lives of a wealthy widower and his five adopted daughters living in a mansion. Check out an episode below.