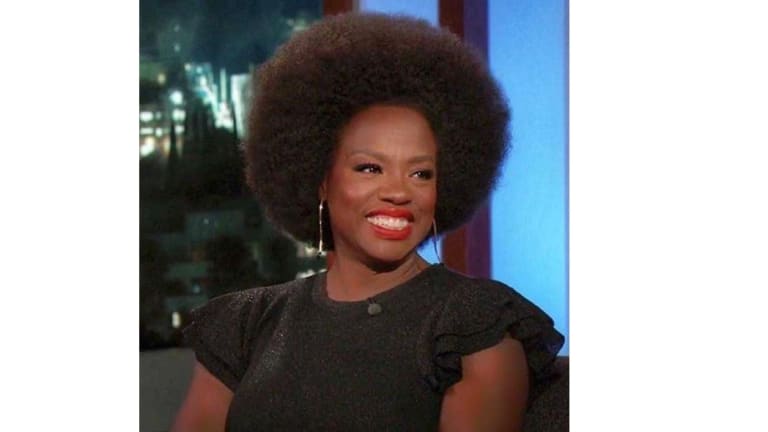 Heard on the Street: 'Honor' Viola Davis's Hair or Don't Work for Her
Viola Davis is not here for any disrespect of Black hair.
"That has not been my narrative lately of hair because I refuse it. I reject it. I don't think that people understand our hair ... They don't understand that we're different, and yet, the same. What I find is, hair is something that a lot of people don't honor when you do film."
— Viola Davis speaks with Ebony about specifically only hiring people who are skilled in caring for and styling Black hair. A recent Teen Vogue article went viral for exploring the lack of Black hairstylists in the entertainment industry, but that isn't an issue at Davis's production company, JuVee Production, because she refuses to hire a hairstylist who doesn't respect Black hair. Davis had a viral moment herself when she removed her wig, jewelry, and makeup for an intense scene in How to Get Away With Murder in 2016.