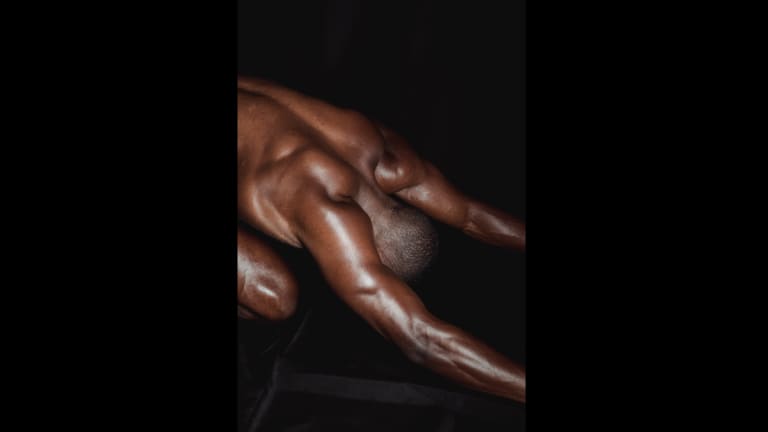 Healthy Hair & Glowing Skin, That's What's In
Try these dermatologist-approved Black-owned grooming and beauty lines for a head-to-toe glow that dominates beyond summer.
If there is one thing that represents how we look, feel, and treat ourselves, it is our bodies. Beautiful hair that shines, skin that glows, and a healthy body say it all. So, utilizing products that contribute to the optimal health of our bodies and hair is a must. UPTOWN sat down with dermatologist Lenelle Daniels-Jerome, FNP-BC, who has been caring for skin for 14 years. Just a few years ago, she opened her own practice Beyond Beauty Skin Dermatology in Brooklyn, New York, where she offers services that include Botox, fillers, chemical peels, dermaplaning, and microneedling. Her team treats conditions that are common to people of color like acne, eczema, psoriasis, and hair loss/alopecia.
Below, Dr. Daniels-Jerome shares her opinion on three delicious products from two Black women-owned businesses, Next of Kim (NOK) by Kim Hill and LivSo from Shari Hicks Graham, M.D.
She encourages us to patronize and support Black-owned businesses and to add beauty products that are specifically made for melanin-rich skin, hair, and bodies to our daily regimen.
NOK Whipped Shea Butter in Copper Gypsy ($25) is the line's best-selling product and for good reason. It contains shea butter, which is great for both the skin and hair. In addition, it also contains chemical sunscreen that protects your skin and hair from sun damage. Aside from its protective and moisturizing properties, the NOK Whipped Shea Butter in Copper Gypsy has an amazing fragrance. With over 200 essential oils including sandalwood, rose, lemongrass, gardenia, and a hint of vetiver, you'll be turning heads. This product is a must-have.
NOK So Extra Natural Deodorant ($15) is natural, vegan, and cruelty-free. It contains no aluminum, parabens, alcohol, or artificial colors. Its unisex scent contains hints of rose, musk, and vetiver. It's a must-have for people looking for a natural deodorant without the "natural" smell. It will leave you smelling fresh all day. There is also a fragrance-free option for people with sensitive skin.
"I started making natural body care products when I got pregnant with my son in 2009," explained Kim Hill of NOK. "We were in the middle of the swine flu epidemic, and I wanted to do everything within my power to minimize the possibility of getting sick. So, I decided to create a deodorant and the whipped shea butter to keep my body in the best shape. They started performing well and spreading to the mom community. That's when my interest peaked to create formulas that could go to the marketplace in 2017."
LivSo Moisturizing Shampoo ($19) removes oil from the hair without stripping it. With natural ingredients like coconut oil, willow, shea butter, glycolic acid, and glycerin, it's perfect for all hair textures and safe for color-treated hair. In addition to these ingredients, the LivSo Moisturizing Conditioner ($18) contains Abyssinian oil, which helps to improve the hair's shine, moisture, and manageability. It helps to detangle hair and is easily absorbed, leaving your hair healthy with a boosted shine.
"I developed LivSo as an effective, safe, and simple system to help people with textured hair manage their scalp care needs," explained Dr. Shari Hicks Graham, a board-certified dermatologist. "The idea is that a healthy scalp leads to healthy hair, for life. We want people to be able to live so free and not be so burdened by issues around hair management. Black women love the elegant simplicity of LivSo and the fact that it feels like an elevated product that they're proud to own. As a dermatologist they know that I've considered their needs specifically and that's special."