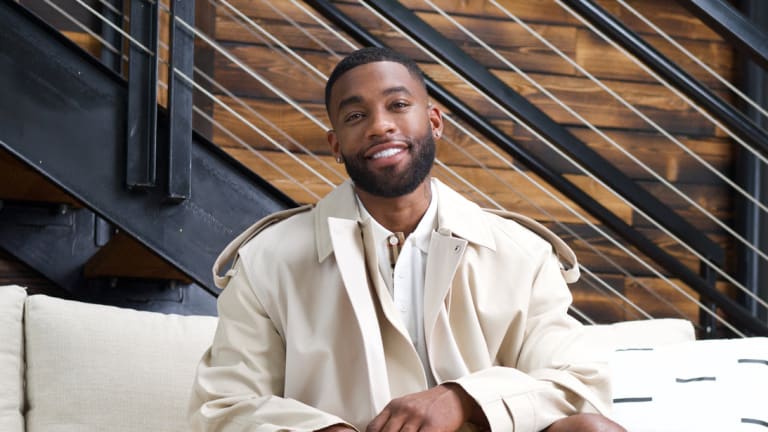 Get to Know Kellon Deryck, Creme of Nature's Newest Brand Ambassador and Celeb Stylist
Creme of Nature and Kellon Deryck want to make sure you know how to care for your hair whether you wear it natural or in protective styles.
Creme of Nature recently announced Kellon Deryck as its new brand ambassador and celebrity hairstylist. Here's what you need to know about this partnership if you're not already familiar with his work.
Deryck is a an Aveda Institute-trained stylist who has more than 15 years of professional experience. He counts Missy Elliott, Megan Thee Stallion, City Girls, and more of today's hottest stars as clients. Deryck is especially focused on caring for his clients' hair when they're wearing protective styles, like wigs and weaves, but also has haircare techniques for all hair textures, including natural hair.
"I love to create head-turning and trendsetting hairstyles but above all, I believe in taking care of the hair underneath protective styles, the way it naturally grows out of the scalp," said the stylist, who preps models and celebs for photo shoots, magazine covers, and red carpets, in a press release.
The partnership between Creme of Nature and Deryck makes a lot of sense because the legacy brand's objective is to ensure that its customers have the products and information to care for their natural hair as well as they care for their desired protective style. In addition, Creme of Nature is undergoing a "re-imagining" from its look to its ingredients."
"At Creme of Nature, we do not believe in sacrificing healthy natural hair and scalp care for a great hairstyle," said Jolorie Williams, general manager of Revlon Multicultural and Contract Services, in a release. "You can have both. Now, with Kellon Deryck on board, a coveted master stylist with a specialty in wigs and weave styling, Creme of Nature can drive that message to naturalistas on their hair chameleon style journey as well as attract and gain new consumers."
Deryck says he has used Creme of Nature throughout his career and it is his go-to brand whether he's styling a sleek blowout, a weave, or braids. "It's very imperative that everyone follow a good haircare regimen, and Creme of Nature has always been synonymous with amazing haircare and quality products," he said.
Get ready to see a lot of Deryck on the Creme of Nature platforms. He will not only promote the brand, but will also educate consumers and the haircare community about the benefits of the brand's products across all social media, digital communication, and visual representation. In addition, the influential stylist who was already using his platform to mentor and train the next generation of stylists to help navigate their professional careers, will collaborate with various retailers on select campaign initiatives.
"I'm beyond honored and excited for this journey to share the brand's legacy, innovation and newest collections fit for all textures to the community, and even the world," said Deryck in a release. "We want to show the entire community the best products Creme of Nature has to offer to promote healthy yet versatile hair."