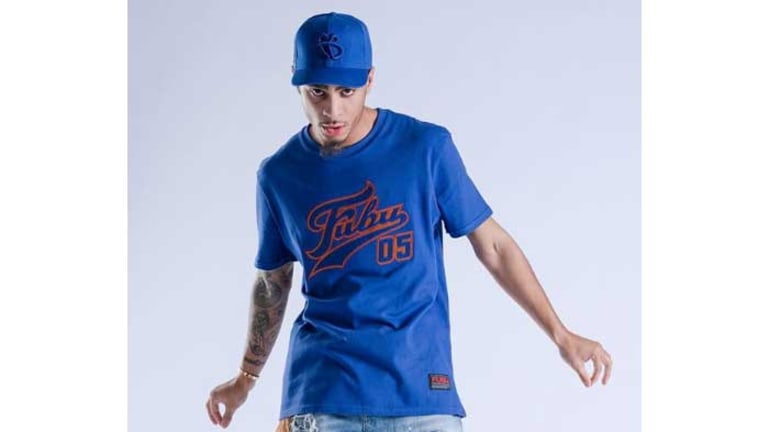 FUBU Is Back!
Buying fashion "For Us, By Us" just got easier.
When Prada, Gucci, and Burberry decided Blackface and nooses were fashion this past Black History Month, many people questioned whether these design houses deserve the money and loyalty of the very people they were dehumanizing and stereotyping. Lists of Black designers and Black-owned fashion retailers popped up almost immediately, and fans of fashion vowed to cease their support of these brands. Buying Black fashion recently became easier thanks to a new collaboration between FUBU and Century 21 stores.
Since its inception in the 1990s, FUBU's credo has always been "For Us, By Us," and the brand has been one of the most successful clothing and lifestyle brands created by Black people for Black people and beyond. In addition, FUBU has impacted not only Hip Hop culture, but also Black American culture. An episode of Atlanta was dedicated to it and Solange applied the motto "For Us, By Us" to her 2016 song "F.U.B.U."
Last week, FUBU and Century 21, a discounted fashion mecca in New York, announced the collaboration, capsule collection, and accompanying campaign titled "Can't Resist a Classic" at the retailer's downtown location. The collection includes 10 classic-inspired styles in all-new colorways. The items are available in Century 21 stores now and online.
"We were in over 5,000 doors globally in the '90s and today we are taking the Ecommerce business model route and collaborating with strategic partners that are a natural fit," said Vice President of FUBU Keith Perrin in a press release. "When the idea came up about reemerging our brand, we felt Century 21's downtown location was the best fit—if you're developing a relationship with a brick-and-mortar store you couldn't ask for a better partner to reach diverse consumers. Century 21 has always been the place to find premium clothes at a good price. Century 21 is just a great overall retail partner."