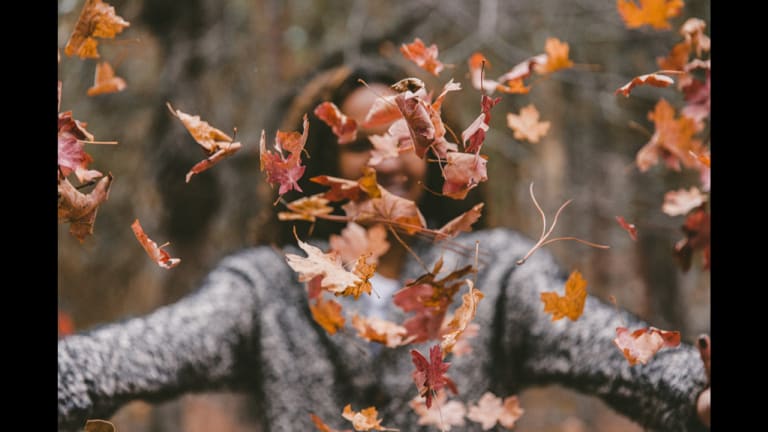 Forget the Pumpkin Spice Latte, These Cocktails Capture the Fall Spirit
These cocktails are crisp and refreshing, just like the autumn air.
Few flavors are as polarizing as the pumpkin spice latte. You either love it or hate it and there's no middle ground. You know what's not polarizing? Tried and true spirits like BACARDÍ rum and Bombay Sapphire gin that can be spiced up for the fall season. Here are the crisp and refreshing tipples you'll want to mix at home during the cooler months.
BACARDÍ Treacle
Ingredients:
2.5 parts BACARDÍ Reserva Ocho
.25 parts sugar syrup
1 part freshly-pressed apple juice
2 dashes orange bitters
Garnish: apple slice
Method: Build over ice rocks until perfectly diluted. Float apple juice last. Garnish with an apple slice.
​
The Classic Negroni (available in a convenient bundle via ReserveBar)
Ingredients:
25 ml (.85 oz, according to Siri) Bombay Sapphire gin
25 ml MARTINI Rosso Vermouth
25 ml MARTINI Bitter
Ice chunks
Garnish: orange wedge
Method: Fill a tumbler with ice. Build ingredients in the glass and stir gently to mix. Garnish with orange wedge.
​
Spiced & Cola
Ingredients:
Method: Fill a highball glass with cubed ice. Pour in the BACARDÍ Spiced Rum, followed by the chilled cola. Give it all a gentle stir. Garnish with a lime wedge.
​
Negroni Bianco
Ingredients:
30 ml (1 oz, according to Siri) Bombay Sapphire gin
30 ml Italicus Rosolil Di Bergamotto Liqueur
30 ml Noilly Prat Original Dry
Garnish: lemon peel
Method: Pour all three ingredients together in a glass and serve over ice with lemon peel.
​
Old Cuban
Ingredients:
1 1/2 parts BACARDÍ Reserva Ocho
2/3 part sugar syrup
1/2 part lime juice
2 dashes of bitters
2 parts Prosecco
4 mint leaves
Method: Shake all ingredients (except sparkling). Double strain and top with Prosecco. Garnish with a mint leaf float.