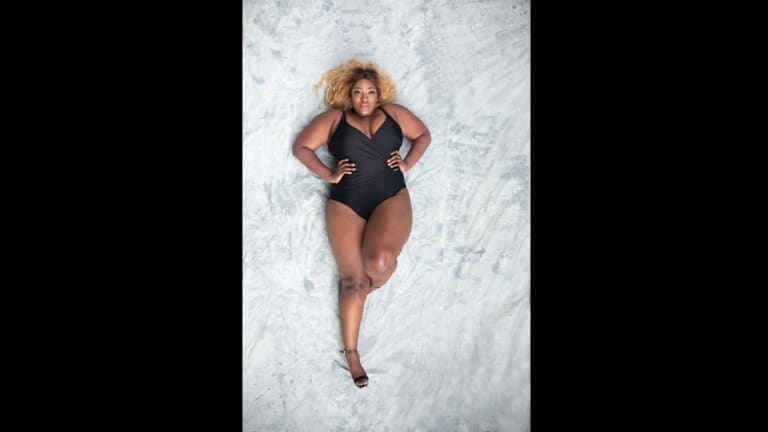 Editor's Pick: EWC's Pre-Wax & After-Care Products Treat Skin, Slow Hair Growth
European Wax Center has new and tried and true artillery to add to your waxing skincare arsenal.
European Wax Center (EWC) has changed the skincare game with its pre-wax and after-care products that treat the skin, slow hair growth at the bikini line, and promote hair growth at the eyebrows.
EWC recently revamped its line of products to prepare skin for waxing and ensure that skin remains smooth after waxing. In addition, the personal care brand that caters to women and men upgraded the packaging of its products to make them more display-friendly. The fan favorites and new offerings are broken up into four categories: EWC Treat, EWC Slow, EWC Groom, and EWC Glow. Let's take a look at the products that have become a permanent force in my beauty arsenal from the first three categories.
If you're prone to ingrown hairs and razor bumps like I am, then the EWC Treat products are for you. Let's start at the beginning. EWC aestheticians use a wax that only sticks to your hair and doesn't tug and damage your skin, so you're less likely to experience razor bumps and ingrown hairs. To further treat the skin, the waxer either applies the Ingrown Hair Serum ($29.50) or the Ingrown Hair Wipes ($28.50) once the treatment is complete. I selected the serum as one of my at-home post-wax products and am pleased with the results. It's alcohol-free so there's no burn. Instead, it keeps skin bump-free with the gentle exfoliation of glycol acid. In addition, the serum calms and soothes the skin with lavender, vitamin E, and chamomile. I apply it after every shower and have definitely noticed less hair growth and less bumps. On the rare occasion I did experience an ingrown hair or razor bump, it didn't last as long, didn't become inflamed like previous ones, and there wasn't any hyperpigmentation left behind.
Another EWC Treat product that grabbed my attention is the Post-Wax Calming Mask ($12). Basically, think of these as a sheet mask for your underarms, chin, or bikini line, which is where I used it. Nothing says luxurious self-care like sitting still for 15 minutes while a hydrogel mask of chamomile, aloe, cucumber, and naturally-derived narcissus bulb extract soaks into your bikini area to soothe freshly waxed skin, slow hair growth to extend the time between waxes, and hydrate the skin so it remains smooth and soothed.
If you're hair grows back too quickly, then a wax doesn't seem worth the money, right? Well, EWC has products for that too. My two favorites are the Aloe Body Wash ($16) and Aloe Body Polish ($16). Aloe, as you know, is a tried and true skin soother, but these multi-beneficial products also contain narcissus bulb extract to visibly reduce the thickness of hair and slow its growth. Also, 100 percent biodegradable jojoba beads exfoliate the skin and keep ingrown hairs and bumps away from the skin's surface. Both also cleanse without stripping the skin of much needed moisture. The body wash and polish are also great products to prepare your hair and skin for a wax. Since friction is the bane of smooth skin, I also use the Aloe Body Lotion ($16) along my bikini line to further deter ingrown hairs and bumps.
I am someone who doesn't believe in body hair below the nape of my neck, but when it comes to my once over-plucked brows, I'll take all the help I can get to fill in the sparse areas. Enter EWC Groom's Bigger, Bolder Brows Kit ($64), which includes the Brow Building Serum, Brow Powder Duo, and Tinted Brow Gel (EWC also has a Clear Brow Gel). Since I'm partial to eyebrow pencil instead of powder, the Brow Building Serum stands out from the other two products in the kit. It rebuilds and boosts sparse brows in just four weeks and you can use it along the lash line for the same effect. I used to think I had to fill in my brows in order for people to see my expressions, but after using the Brow Building Serum (even inconsistently), I have fuller brows. They're not "Serena-full" but they are nearly back to how they looked before I started messing with them as a teenager.
European Wax Center is the only hair removal place I've frequented that cared about my hair and skin after my treatments. When you really think about it, it's not really in the waxer's best interest for your hair to grow back slowly, but that's what makes EWC different. Not only are the front desk staff and aestheticians friendly, but they're highly efficient. Most of the time, the bikini wax was finished by the time I really settled onto the table. I also never had a difficult time scheduling an appointment, even when it was the same day. I'm definitely a fan of European Wax Center, and you can thank me for this introduction later!