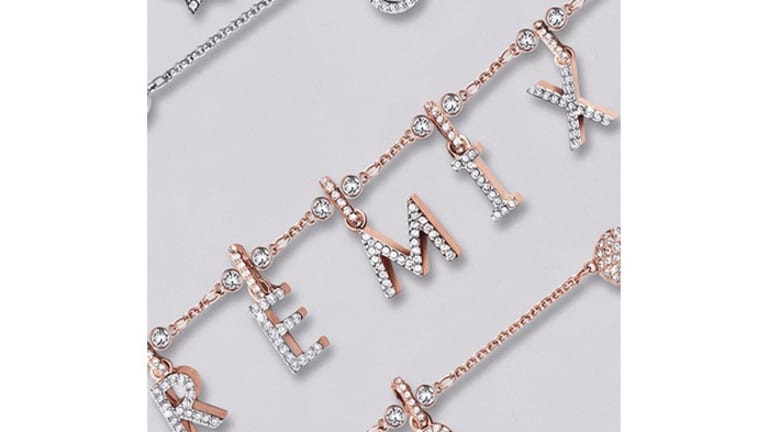 Editor's Pick: You Deserve a Swarovski REMIX
This collection of customizable jewelry lets you tell your story your way.
You deserve a pick-me-up, right? One that tells your story, is customizable, and sparkles? Of course you do. And you needn't look any further than the Swarovski REMIX Collection of charm bracelets, necklaces, and chokers.
There are numerous carrier bracelets available in yellow, white, and rose gold-tone to choose from, and all are embellished with crystals, beads, or phrases. In addition, they feature magnetic closure so you can play jewelry designer by combining the strands into necklaces and chokers. They're very delicate pieces that give a no-fuss vibe to any look on their own, but the impact really revs up with the addition of Swarovski crystal-encrusted charms.
It's quite easy to tell your story with a piece from the REMIX collection. There are birthstones, initials, stars, evil eyes, crescents, Hamsa, and of course the Swarovski signature swan. You can spell out a message, ward off haters, celebrate loved ones, and just have fun creating a beautiful piece of jewelry that is uniquely yours.
What's even better is that this pick-me-up won't break your bank. The carrier strands range in price from $40 to $79, and the charms cost $39. Even if you begin with one bracelet and one charm, the cost is about $120 for a piece that you may own forever and can add on to. And with the holidays rolling around before we know it, your loved ones will know exactly what to get you.