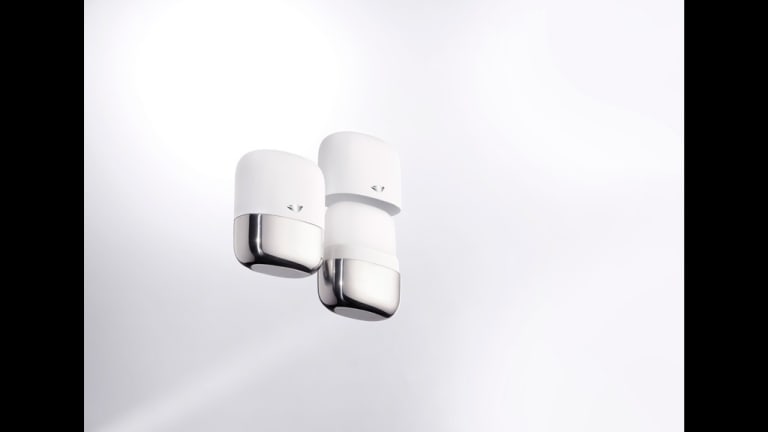 Editor's Pick: Dove Refillable Deodorant Means Less Guilt, Same Efficacy
You no longer have to feel guilty because you trashed a hunk of plastic when your deodorant ran out.
Plastic, plastic, plastic. It's everywhere. But why is that when we have the technology to be more sustainable, reduce the use of new plastic, and reuse the plastic we've already created? Not to make you feel guilty, but your efforts to keep body odor at bay, traditional deodorant, is one of the biggest contributors of plastic in landfills. It doesn't have to be that way any longer, though, because Dove has released a refillable deodorant that still delivers 48 hours of odor protection and the moisturizing you've come to expect from the brand.
With the motto "Buy once, refill for life" in mind, Dove has created a deodorant that is housed in an extremely durable stainless steel case that has a lifetime guarantee and is so high-tech-looking that you won't mind leaving it on display. In addition, the Dove Refillable Deodorant is packaged and shipped in paper that has received Forest Stewardship Council certification, which means the paper is produced from a forest that is managed well to prevent depletion and maintain its health. Also, the refills are packaged in 98 percent recycled plastic and refills are fully recyclable after use (at appropriate recycling facilities; recycling instructions included on packaging).
But this all means nothing if the deodorant isn't effective, right? With the Dove Refillable Deodorant, only the packaging has changed and the formula of the deodorant remains the same. It still is 100 percent aluminum-free, and is still composed of one-quarter of moisturizers. Yet, you don't have to worry about being funky for up to two days.
The Dove Refillable Deodorant Starter Kit ($14.99) contains the stainless steel case and one deodorant refill, and the Refill Kit ($9.99) contains two deodorant refills. The product is currently available at Target.com, and is expected to hit Target and Walmart stores in February and Amazon.com in March.
This deodorant isn't Dove's only sustainability initiative. Dove has redesigned its products and packaging, and uses recycled materials where possible. As a result, the brand has already avoided the use of more than 10,000 tons of virgin plastic in the last 10 years. But it has a goal of total sustainability, and plans to achieve this aim by examining every facet of its packaging to make it either plastic-free, made 100 percent from post-consumer or recycled plastics, or reusable or refillable.
With the Dove Refillable Deodorant, you no longer have to feel guilty about increasing the planet's plastic waste while trying to keep your body odor in check.