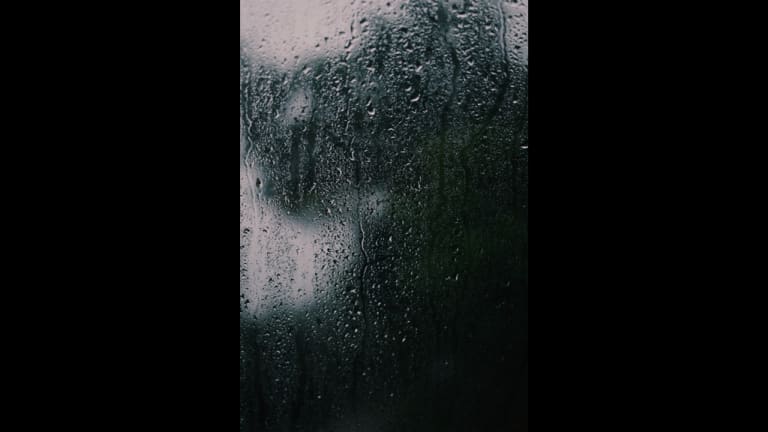 Editor's Pick: Dove Instant Foaming Body Wash Is the Care Your Skin Needs
There are four reasons you should add Dove Instant Foaming Body Wash to your shower routine.
Your skin needs nourishment yet you don't want to feel greasy or like your skin can't breathe. What's a person to do? Log on to your favorite mass retailer (like Target, Walmart, or Amazon) and order the new Dove Instant Foaming Body Wash ($6), duh!
Dove gave UPTOWN the low-down on the Instant Foaming Body Wash a couple of weeks ago during its Virtual Foam-Rolling Yoga Class, featuring Dove Dermatologist Dr. Mona Gohara and hosted by Lauren Ash, influential yogi and founder of Black Girl in Om. It was an easy sell, as we're usually smitten with the Dove products we try. Here's why we think you should give this body cleanser a go.
As the name suggests, this body wash pumps out to a foam, a lightweight foam to be specific. The cleansers that make up the Instant Foaming Body Wash, sodium lauroyl glycinate and sodium lauroyl glutamate, are usually used in premium facial cleansers. They're gentle and mild enough to thoroughly cleanse the skin while not drying it out. Keeping skin free from the damage dryness can cause is one of the best ways to maintain its health. But the moisture doesn't stop with gentle cleansers.
This body wash moisturizes the skin using Dove's unique complex of skin natural lipids and moisturizers called NutriumMoisture. Basically, your skin needs stearic acid to maintain its outer barrier, which holds in your body's natural hydration, and NutriumMoisture replenishes the skin's levels of stearic acid. The word "foam" suggests that a product sits on the skin, but the Dove Instant Foaming Body Wash actually penetrates 10 layers deep into surface skin, thanks to Dove's unique NutriumMoisture technology. It's so moisturizing that you could forgo applying lotion after showering, as long as you smooth a body oil on your damp skin.
There are five iterations of the Instant Foaming Body Wash: Deep Moisture, Sensitive Skin, Cucumber & Green Tea Scent, Glowing Mango & Almond Butter, and Shea Butter with Warm Vanilla. Each offers something different, like a hypoallergenic formula, refreshing tingle, or a warm scent, while also cleansing and moisturizing the skin. We're partial to the Glowing Mango & Almond Butter because it awakens the senses with a scent of freshly-cut mango that makes mouths water. Even better, the scent lingers on the skin well past the shower and complements our favorite spring/summer fragrances.
It's not often in a review that we discuss the bottle in which a bath product is housed, but the Dove Instant Foaming Body Wash comes in a pump bottle, which is unusual for a body cleanser. They're often contained in a bottle that the user has to upend in order to dispense the wash. This task gets tricky when you consider our hands are usually slippery when showering. Anyone who has dropped or nearly dropped a huge bottle of shower gel on their feet knows how much a body wash pump bottle is a game-changer. Also, each 13.5 oz bottle provides 250 pumps for less than $6.
As if the price and knowing it's made by Dove weren't enough to get you to try the Instant Foaming Body Wash, let's recap why we're sold: It contains cleansers that are usually reserved for premium facial washes, NutriumMoisture that helps to fortify your skin's outer barrier, and a formula that engages your senses of smell and touch. Plus, the Dove Instant Foaming Body Wash comes in a game-changing, convenient pump bottle.
Dove's parent company, Unilever, is working with organizations to help those most at risk of contracting COVID-19 and those most affected by the pandemic, especially Black Americans. Unilever's United for America is helping to deliver food, medical supplies, hygiene products, and other critical equipment and supplies. This initiative includes aid to Feed America, an organization that serves nearly one of every three people within the Black community, according to press materials. If you're interested in getting or giving help, or writing a letter of gratitude to front-line workers, log onto WeAreUnitedForAmerica.com.