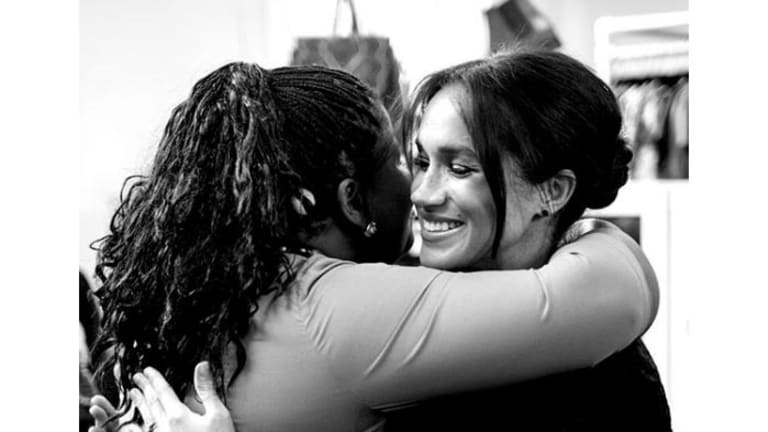 Dress Like Meghan Markle, Help an Unemployed Woman Return to Workplace
In a couple of months, your "stanning" for Meghan Markle can do some good for humanity.
With her penchant for classic silhouettes and streamlined garments, Meghan Markle has certainly earned her fashion icon title. Many women the world over desire to dress like her, and now she's making that easier by launching her own capsule collection that benefits charity.
The Duchess of Sussex shared via the Sussex Royal Instagram that she will launch, in autumn, a capsule collection of workwear to benefit Smart Works, a charity that helps unemployed women return to the workforce. Meghan became familiar with the organization when she visited for the first time in January 2019 and it is one of her royal patronages.
According to the Sussex Royal Instagram:
"After quiet visits to [Smart Works] over the last year, The Duchess was moved by the impactful work being done by this non profit organisation that helps women into the workforce, equipping them with both the skills and clothes they need to feel job-ready.
"Throughout her visits she noticed that while the donations were plentiful, they were also notably a combination of mismatched items and colours which weren't always the right stylistic choices or sizes that didn't necessarily 'suit' the job at hand: to make a woman feel confident and inspired as she walked into her job interview."
For each garment purchased by a customer, one is donated to Smart Works. Meghan partnered with Marks & Spencer, John Lewis & Partners, Jigsaw, and designer and friend Misha Nonoo, who is rumored to have introduce Meghan and Prince Harry.
In a couple of months, your "stanning" for Meghan Markle can do some good, and we thinks that's a win-win situation.