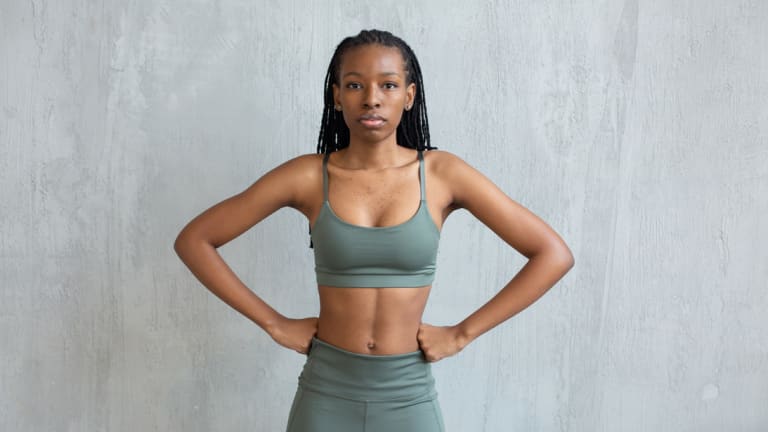 Do New Pinterest Hair Search Filters Leave Out Loc Wearers?
Pinners are now able to filter their hair searches on Pinterest by texture and type, but does the new feature account for natural hair that isn't loose?
Earlier this week, Pinterest announced a much needed change to its search function that now allows pinners, as users of the platform are called, to filter their hair searches by texture and type. However, the new function doesn't seem to consider natural hair that is not loose.
Pinterest is a social media platform that allows users to share images and discover information on the internet, and "pin" the photos, gifs, and videos to their boards of interest. It's a very useful tool for discovering new recipes, fashion styling, hair care, and more. But if you were Black, Brown, or Latinx, seeking information for hairstyles and care that catered to your specific hair type and texture, searching Pinterest was likely a frustrating endeavor. All too often, the search would return content that featured white people with straight hair. Now, though, pinners can filter their hair searches by the following hair patterns: protective, coily, curly, wavy, straight, and shaved/bald.
"This new tool will mark a much-needed milestone for racial equity in the world of coding," Amikas global artistic director and hairstylist Naeemah LaFond, who worked with Pinterest on the filters, says in the press release obtained by Allure. "Just the simple idea that I don't have to work twice as hard to find a hairstyle because of my hair type is a game-changer."
But what happens if you're searching for styles and hair care for natural hair that isn't loose?
I started by locs in 2000, which was a time when natural hair wasn't very popular and dreadlocks (outside of Rastafarian culture) were even less popular. So there's a lot of knowledge I can gain now that natural hair is much more prevalent in my community than it was previously. However, one of the most frustrating aspects of this natural hair movement is the assumption that all natural hair loose. When I learned the news about Pinterest's filter update this morning, I was excited to try it but my hopes were slightly dashed.
I typed "long loc styles" into the search field and selected "coily" for my hair pattern because I've been in a rut when styling my calf-length hair. The platform returned content that featured styles for shoulder-length or mid-back-length locs, which is an issue I've found while searching YouTube too. I know my hair is extremely long and therefore don't mind taking some inspiration from styles, like braids or twists, created with much shorter locs. But more often than not, a coiffure or updo created with shorter hair won't work for me.
But Pinterest has added a protective styles filter, so surely my results would be better, right? NOPE! This time, the results featured faux locs (a lot, like a looooottttt), loc weaves, and crochet locs/braids. This is an issue because there are things natural locs can do that synthetic hair can't and vice versa.
There could be some hope for me on Pinterest, though. According to Allure, LaFond pointed out in the release that there's still a lot of room to improve inclusivity on Pinterest and within the tech industry, in general. I also figure that the more I use Pinterest to search for long loc styles, the better it will learn my preferences and return results that I'll, therefore, pin.
While Pinterest's new hair search filters may not work just right for me, I can't deny that this function is one gigantic step towards making hair and beauty (makeup searches can also be filtered based on skin tone) much more inclusive.