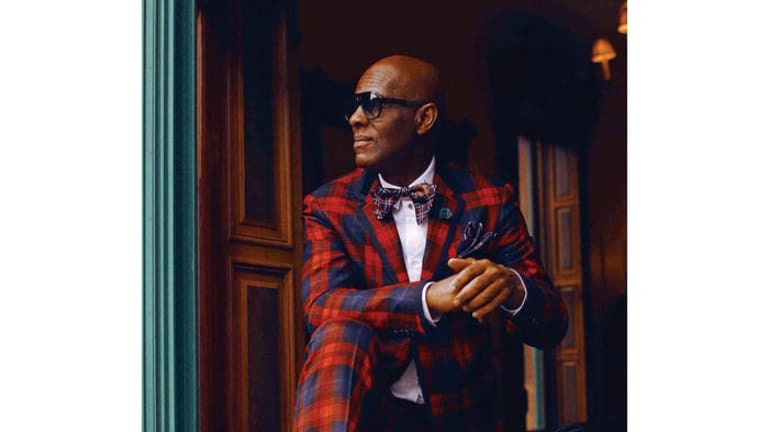 'Dapper Dan: Made in Harlem' Needs to Be on Your Summer Reading List
Every legend has a history, and Daniel "Dapper Dan" Day is telling his in a new memoir.
"What James Baldwin is to American literature, Dapper Dan is to American fashion!" exclaims André Leon Talley in press materials. "He is the ultimate success saga, an iconic fashion hero to multiple generations, fusing street with high satirical elegance. He is pure American style."
If Hip-Hop is your choice genre of music, then you are likely familiar with Daniel "Dapper Dan" Day's high-end streetwear that graced the bodies of Eric B. and Rakim, Salt-N-Pepa, Big Daddy Kane, LL Cool J, and more during the 1980s. But never have we heard his story from the man who lived it ... until now. Out today, Dapper Dan: Made in Harlem ($28) is a memoir that explores the designers early days in Harlem to the decade he spent at his 125th Street store to re-opening his atelier in 2017 for a major collaboration with Gucci.
"Dapper Dan is a dream maker from Harlem, who carved out a piece of its royal cloth, sewed it up, and shared it with all of us, creating stars through his vision," explains Rap icon Nas on the jacket of the book. "Dap was there with the hood heroes and hood horrors, the joy, sunshine, and pain; he survived it all, and finally his book is hitting the streets, letting us all know how."
If you're wondering what hood horrors Day experienced, he was once a hungry boy with holes in his shoes, gambled with drug dealers for money as a teen, and turned to books when he was imprisoned. And "he witnessed, profited from, and despised the rise of two drug epidemics," according to press materials. Although the drug dealers often became his clients, Day says he paid children around his neighborhood to jog with him in an effort to keep them away from the drug game, either as dealers or customers.
Dapper Dan: Made in Harlem is a coming-of-age story that spans 70 years of Day's life. It's at times playful, poignant, thrilling, and inspiring.
"Dapper Dan is a legend, an icon, a beacon of inspiration to many in the Black community," said Ava DuVernay on the jacket of the memoir. "His story isn't just about fashion. It's about tenacity, curiosity, artistry, hustle, love, and a singular determination to live our dreams out loud."