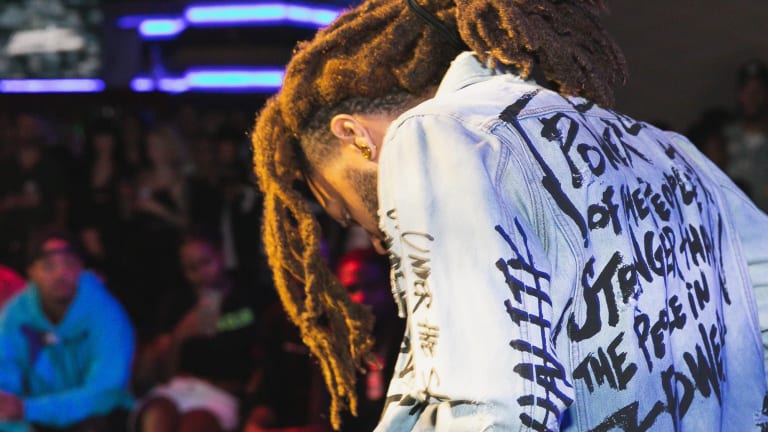 Cult of Individuality Celebrates 10 Years of Style and Innovation
The trusted streetwear brand commemorated the occasion with a collection presentation.
Press release:
New York , NY,  July 31st, 2019 / -- Cult of Individuality -- the cult celebrity and streetwear brand for the fashion-forward jean junkie, who gets high off a cocktail of vintage, embellishment, selvedge, and rebellion, celebrated 10 years of innovation and evolution. The trusted streetwear brand has earned itself an enviable celebrity client list. To commemorate the occasion the brand showcased a stunning 30-piece collection, consisting of must-have pieces that highlight the craftsmanship and performance that speaks to the soul of the brand.
The collection previewed archived and new pieces that highlighted premium denim jeans constructed with exaggerated cuts and washes, as well as outerwear with luxe fabrics and color waves. Each of the shirts, flannels, and activewear pieces are interchangeable and adorned with zippers and contrasted detailing. Rip and Repair construction has traditionally been Cult's staple, and you see that along with brand's fusing of old methods with new technology in the collection.
Music is a majority stakeholder and inspiration for Cult, providing a visual uniform for the streets with performance gear pants and jackets that boost contemporary hip hop and pop culture language. In addition to the collection presentation the brand tapped into its roots and inspiration with music and  kicked-off the evening with a set by DJ NASTY and ended with DJ Lord. Cult also partnered with some of the hot new kids on the block with performances by Brytiago, Young Paris, UFO Fev, and a special performance by Cult's Creative Director Ron Poisson, who performed live with his band FOOLS FOR KINGS.
​
​
​