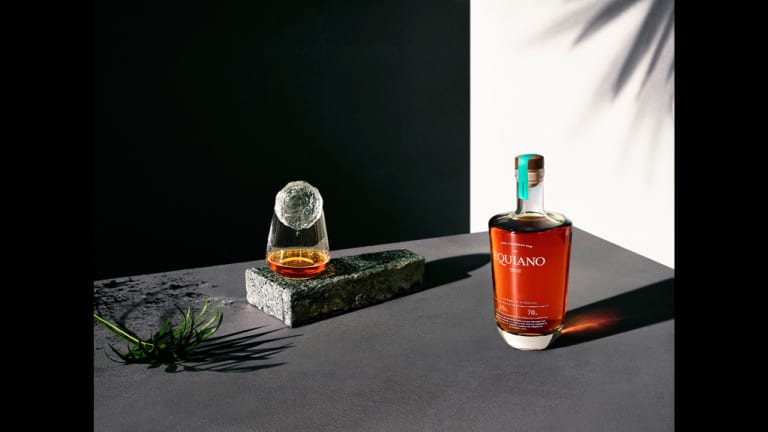 A Taste of Freedom: Equiano Rum
Equiano rum is named for Olaudah Equiano, who was kidnapped from Africa, enslaved, and fought for abolition in England.
Discovered by enslaved people in the Caribbean, with first recorded mentions in Barbados in the 17th century, rum has a long history. As a vital part of what is known as the Triangular Trade, spanning the Caribbean and the U.S., England and West Africa, rum, along with cash crops and African bodies, were the main cargo during the Transatlantic Slave Trade. That history is not forgotten by the Britain-based The Equiano Rum Co., the British rum brand named for Olaudah Equiano that is co-created and co-owned by global rum ambassador Ian Burrell.
Kidnapped from what is now southern Nigeria and enslaved in several parts of the Caribbean, the U.S., and England, Equiano, upon regaining his freedom, became a pioneer of the abolitionist movement in England. Mirroring Equiano's journey, the limited batch blend, launched in the U.K. and the U.S. last year, gets its flavor from distilleries on both the Continent and the Caribbean, Gray's in Mauritius, and the world-renowned Foursquare in Barbados, and is aged in both used cognac and bourbon casks. The award-winning rum is 100 percent natural with no spices, colorants, additives, or added sugar. Best yet, Equiano donates a percentage of its profits to "ground level freedom and equality projects."
A little over a week before the August 16 celebration of National Rum Day, Burrell presented a live mixology session on Facebook, offering informative tidbits about rum in general and the award-winning Equiano specifically. Below is an easy recipe for a concoction he calls "The Gold + Stormy."
The Gold + Stormy
Ingredients:
2 oz. Equiano
8 oz. ginger ale or ginger beer
2 lime wedges
large twist of orange
Method: Just pour in Equiano in a glass. Top it off with ginger ale for a drier flavor or ginger beer for a sweeter flavor. Add ice, twists of orange and lime, and paper straw. Enjoy!
For more information on Equiano, as well as to purchase it, visitEquianoRum.com. Apply the code TASTELIVE for a10 percent discount*.*
​