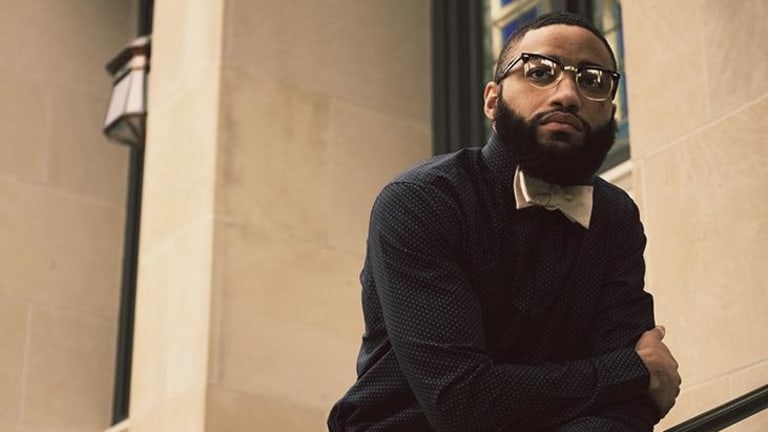 5 Briefcases To Keep You Organized and Looking Sharp
There comes a time in every man's life when a book bag just doesn't quite do the trick anymore.
Take it up a notch with one of these five briefcases.
Why? Because you're worth it.  
1. Louis Vuitton Dandy Briefcase
Super-saturated leather and a slim silhouette, oh my! This is a working man's work bag that's also available in navy or black. It's a structured and thin briefcase that can fit a 15-inch laptop and many documents. It runs for $2,390.00.
2. Paul Smith's Damson 'City Embossed' Leather Slim Business Folio
This folio roars with a tongue-in-cheek attitude. It has gold hardware, an adjustable and removable strap, and a large internal zip fastening pocket. Plus it can fit a 13-inch laptop. You can get it for $595. 
3. Passavant and Lee No. 25 Briefcase
This briefcase is sleek and modern, complete with suede interior and an ergonomically-minded carrying handle. Made with durable aluminum wrapped in rich leather, it even boasts an intricate locking closure, crafted by Abbey England. You can get it for $2,850.00. 
4. Berluti Paris E'mio Leather Briefcase
Like a fine wine, this soft holdall will get better with age, guaranteed. It's crafted with matte leather and has a tone-on-tone lacquered clasp. Look sharp whether you wear it over the shoulder, cross-body, or you carry it by hand. You can get it for $3,450.00.
5. Jack Spade Barrow Leather Slim Briefcase
Here's another slim silhouette stunner, crafted with textured leather that you'll get a lot of mileage out of if you treat it right. And the affordable price point for something so classically stylish should not be ignored either. You can get it for $398.00.