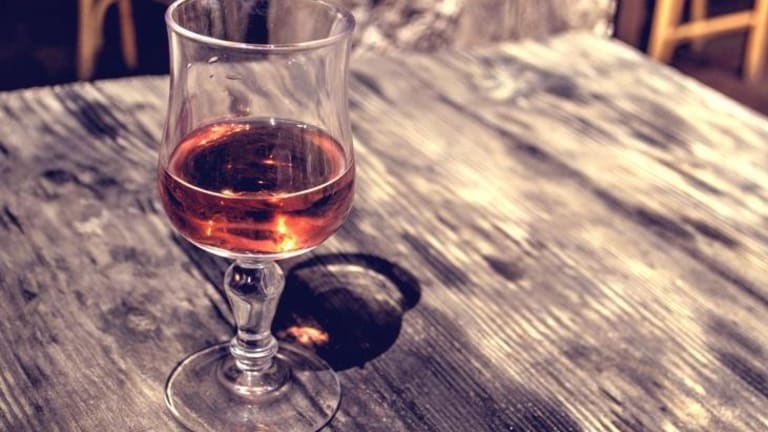 4 Ways To Pair Scotch Whisky With Food (And Desserts)
4 Ways To Pair Scotch Whisky With Food (And Desserts).
We all know that a rich, sweet and peat-perfect Scotch Whisky can be savored on its own sip by sip, but did you know that it can also be enjoyed with a meal? Even doughnuts can taste amazing when paired with a well-selected glass of the brown stuff — trust.    
Think about it: Instead of a glass of wine with, say, a fish dish or dessert, why not take it up a notch in a sophisticated way with a beautiful Scotch whiskey? It's guaranteed to complement, not overwhelm, any dish —  especially those boasting complex flavors.  
So, if you're ready to take this adventurous plunge, we've got great food pairing suggestions from Chef Marcus Samuelsson of Red Rooster Harlem that might just do the trick!
Samuelsson's teamed up with brand Glenmorangie for a program called "Dishes & Drams," crafted to boost Scotch's reputation as a food friendly force to be reckoned with. He even developed original whiskey and food pairing recipes here — some of which are highlighted in this video below the tips.   
1. Pair Scotch Like You Pair Wines
"If you plan to pair scotch with a menu, think about it the same way you would create a wine pairing menu," says Samuelsson. "Similar to wine, you want to start light and work your way to the heavy, more complex versions," he adds.
2. For Fish, Think Delicate Scotch
A classic expression of scotch works nicely to not overpower the fish. "The Glenmorangie Original is lighter in body, and I've also paired my Aleppo Pepper and Honey Lacquered Salmon with the Glenmorangie Nectar D'Or, which is a bit richer and goes well with the honey ingredient," Samuelsson says.  
3. For Meat, Go Bold With Aged Expressions
"I like to pair my Sticky Fingers Caramelized Ribs with Ginger and Peach with Glenmorangie Lasanta because the spicy notes of Lasanta hold up strongly to meat. Also, the weight of a full-bodied scotch works for most meat dishes," says Samuelsson.
4. Pair Scotch With Dessert
"Certain types of scotch and sweet dishes work really well together," Samuelsson says. "For desserts like my Vietnamese Coffee and Doughnuts, I go with Glenmorangie Signet which has notes of chocolate that work great with the complex flavors of the dish."
Check out Chef Marcus Samuelsson introducing some incredible "dishes and drams."