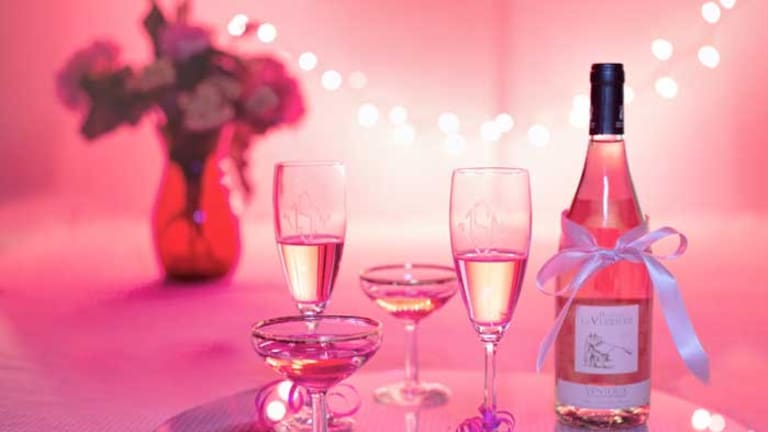 3 Mother's Day Cocktails to Get Mom Tipsy
Your mom is sure to enjoy a bellini, a spritzer, or a Bloody Mary or two on Mother's Day.
Whether you're celebrating mom with a home cooked brunch, need an aperitif to get the celebration started, or your mom likes to end the day with a nightcap, these Mother's Day cocktails will delight her palate. Cheers!
Angry Kiwi Bellini (Courtesy of Angry Orchard mixologist partner Jeremy Oertel)
Ingredients:
5 oz Angry Orchard Crisp Apple
0.75 oz Sweetened Kiwi Puree
Method: Add both ingredients to a chilled champagne flute and stir.
Dragon Fruit Spritz (Courtesy of HI-CHEW mixologist partner Allison Kave)
Ingredients:
1 oz HI-CHEW Dragon Fruit and hibiscus-infused lemon juice**
3 oz pomegranate juice
.5 oz blueberry purée
1 tbs honey
sparkling wine or seltzer to top
Method: Shake all ingredients in a cocktail shaker with ice, strain over fresh ice in a Collins glass, top with sparkling wine or seltzer. **INFUSIONS: For juices, the infusion ratio is one piece of candy per ounce of liquid. Cut the candy into pieces and soak until dissolved.
Mutti Mary (Courtesy of Chef Mark Strausman)
Ingredients:
3 oz. Mutti Finely Chopped Tomatoes (Polpa) or Mutti Tomato Puree (Passata)
1 oz. olive juice
2 teaspoons grated horseradish
1 tablespoon lemon juice
¼ teaspoon pesto (optional)
Pinch salt
Pinch black pepper
1 teaspoon of Worcestershire sauce
2 oz. vodka
Garnish:
1 green olive
1 stalk of celery
1 wedge lemon
2 basil leaves
Method: Mix all the non-alcoholic "Mutti Mary Mix" ingredients together in a small pitcher or cocktail shaker. Fill a highball or stem glass with ice. Pour half the vodka over the ice then add the Mutti Mary mixture. Place the celery stick in the glass and drizzle in remaining vodka, garnish with olives, lemon, basil, and serve.