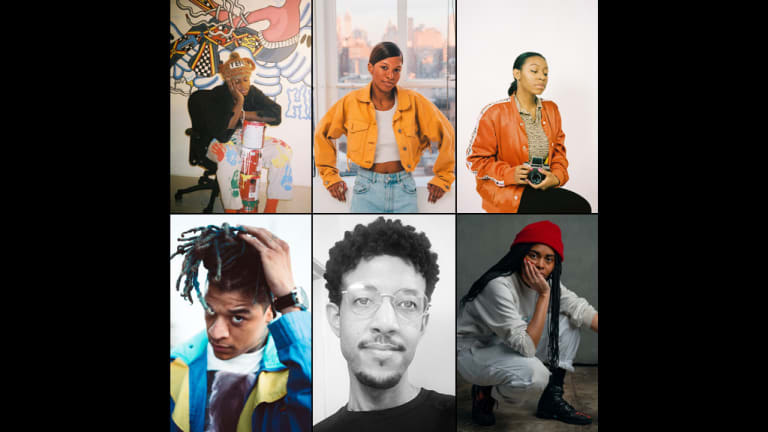 Sprites' 'Create Your Future' Aims to Inspire Multicultural Youth to Vote
Sprite has partnered with cultural tastemakers to encourage Black and Brown youth to vote and create their future.
By Malcolm Rashaad Banks
Voting is an integral part of America's history, and the Black vote has definitely been a critical tipping point in the outcomes of many elections. In the last presidential poll, Black voter turnout declined for the first time in 20 years, falling to 59.6 percent in 2016 after reaching a record-high 66.6 percent in 2012. In an effort to address the decline, Sprite has launched the Create Your Future initiative ahead of the 2020 election to help educate and inspire Black and multicultural youth to exercise their right to vote.
Fitting in precisely with its history of working with creatives in Hip-Hop culture, Sprite has partnered with several fashion designers, photographers, artists, and illustrators to express through their art why they believe exercising their voting right is essential. The creatives' conglomerate includes BLUBOY, Dorothy Lawes, Yvette Glasco, Sage Guillory, Foremost, and Neka King. Fans can head to Sprite.com/CreateYourFuture to meet the six creators, see their custom Create Your Future designs, as well as access educational voting resources powered by Vote.org.
"Our purpose is to help Black and multicultural youth make their mark on culture," said Aaliyah Shafiq, Sprite brand group director. "And what better way to do so than by voting. Create Your Future will use the power of creative expression to showcase how personal and pragmatic our reasons for voting can be and inspire our community to embrace and share their own reasons."
Create Your Future is just one portion of the more extensive The Give Back program, which aims to support the Black community in the fight against racial injustice and the COVID-19 pandemic. The brand is also in partnership with Black Lives Matter Global Network and has committed to donate $500,000 to the organization. Create Your Future is the next iteration of these efforts to elevate Black and multicultural voices.
We did not want to make a one-time statement, but instead kick-off a series of meaningful, tangible actions to fulfill our commitment to social justice," said Danielle Henry, integrated marketing and content group director of Coca-Cola North America. "The election and voting are on our community's minds, so we see Create Your Future as an authentic next step."
Create Your Future has also partnered with global creative incubator and youth empowerment foundation, VFILES, along with notable celebrities including actor and change agent Yara Shahidi, Grammy Award-winning artist 2 Chainz, and Grammy-nominated artist Rapsody. Each of the celebrity partners will help elevate the work of these emerging artists and amplify their expressions in creative ways.
"We hope to help make voting cool and inspire participation in the electoral process – not just at the top of the ballot during such an historic election year — but for all national, state, and local races," Henry said.
Furthering the reach and impact of Create Your Future, a fully integrated campaign will support the mission with new TV ads premiering during the 2020 BET Hip Hop Awards on October 27th, in addition to online, social, and out-of-home, mobile, and streaming audio advertising.