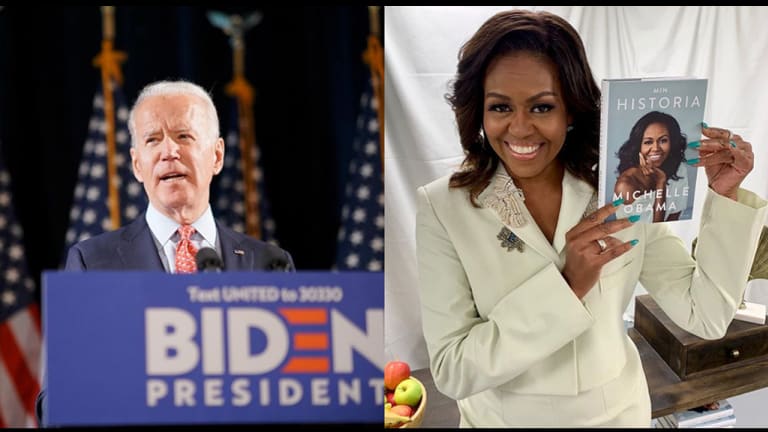 Heard on the Street: Would Joe Biden Choose Michelle Obama for Running Mate?
Joe Biden seemingly committed to choosing a woman for his running mate in a recent interview.
"I'd take her in a heartbeat. She's brilliant. She knows the way around. She is a really fine woman. The Obamas are great friends. I don't think she has any desire to live near the White House again."
"In terms of who to pick, we're just beginning the process. We'll shortly name the committee to review this and begin to look through the backgrounds of the various potential nominees. And that's just getting underway."
— Joe Biden, the presumptive Democratic presidential candidate, reveals that he would ask former First Lady Michelle Obama to be his running mate in an interview with CBS Pittsburgh's Jon Delano. Biden also says his campaign is in the early stages of choosing a committee to review potential vice president candidates. Biden, however, did not commit to choosing a non-white woman on his ticket, but he didn't completely rule it out. "I'll commit to that be a woman because it is very important that my administration look like the public, look like the nation. And there will be, committed that there will be a woman of color on the Supreme Court, that doesn't mean there won't be a vice president, as well," Biden added.